OHS Pet Care Crest Program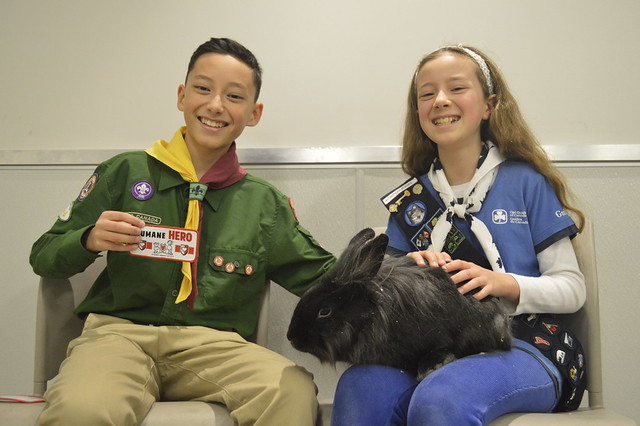 The OHS Pet Care Crest Program (PCC) is now available virtually to the Ottawa community!
The virtual PCC Program has three crests available that participants can collect throughout their continued membership with Girl Guides of Canada and Scouts Canada.
This interactive program is delivered through Zoom during the school year. When possible, the program includes a visit with an adoptable animal at the OHS!
The OHS Pet Care Crest Program concludes at the end of May and will resume in October 2022.
French programming may be available upon request.  
| Crest | For | Learn About | Register |
| --- | --- | --- | --- |
| Pet Protector | Beavers and Sparks | Responsible pet ownership by considering the daily needs of cats and dogs. | |
| Humane Hero | Cub Scouts and Brownies | Dog safety and a number of dog bite prevention exercises. | Register Now |
| Animal Advocate | Guides, Scouts, and Pathfinders | Several animals welfare issues that exist in Canada and the Ottawa community. | Register Now |
Cost: $50 per presentation (for up to 20 kids). The cost includes crests for all Girl Guides of Canada or Scouts Canada participants, mailed to one address. Extra crests are $3 each.
* Crests can be picked up on-site at the Ottawa Humane Society (245 West Hunt Club Rd.) after the date of program.
For more information about this program, email programs@ottawahumane.ca or call 613-725-3166, ext. 298.