OHS Pet Care Crest Program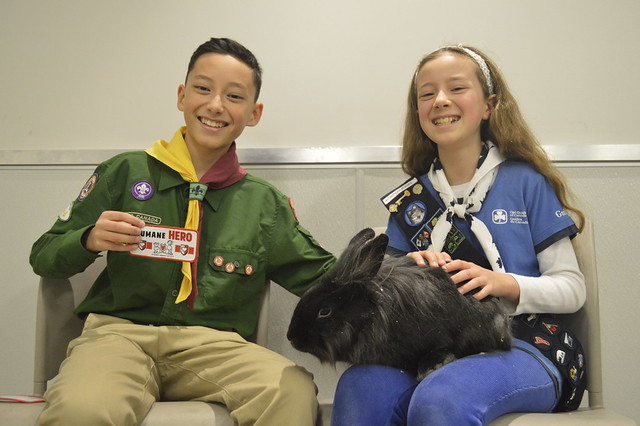 The OHS Pet Care Crest Program (PCC) will be making a grand come-back in the Fall 2023 school year!
The PCC program was previously available virtually (via Zoom) to Girl Guides of Canada and Scouts Canadamembers in the Ottawa community. Starting Fall 2023, OHS Pet Care Crest will return as a brand new, in-person program with a new look, new topics, new crests, and so much more fun!
Still want to get involved with the OHS? Consider fundraising for the Ottawa Humane Society, or donating items on our OHS Wish List for shelter animals in need!
Tours of the OHS are resuming in January 2023 and will be offered on Mondays and Saturdays. For more information and to book a tour, visit our Tours webpage.