Youth Volunteer Program
Youth Volunteer Program
Currently recruiting.
The OHS offers camp programming throughout the summer, on PD/PA days, over the holidays and during March Break. For summer, holiday and March Break programs, youth volunteer placements will be one-week in length. For PD/PA days, youth may be scheduled for multiple days throughout the year. Hours volunteered can contribute to the 40 required hours of community service for high school students. Proper documentation must be provided during on-boarding to ensure proper tracking of hours.
Youth Volunteer Requirements:
Youth volunteers must be between the ages of 14-18 years old;
Youth volunteers must have some experience leading group of children, preferably in a camp setting;
Youth volunteers must be comfortable handling companion animals (i.e. dogs, cats and small animals).
We thank all applicants for their interest in this program. All applications are screened to ensure they meet the minimum requirements for the position. Those applicants that meet the minimum criteria will be screened and required to attend an in-person interview at the OHS with our outreach staff. Successful candidates will be required to attend a mandatory orientation/training session prior to volunteering at camp. This is a highly sought after opportunity for youth, and we typically have a high volume of applicants. We thank all applicants for applying, however, only candidates selected for interviews will be contacted.
Thank you for your interest in our Youth Volunteer Program!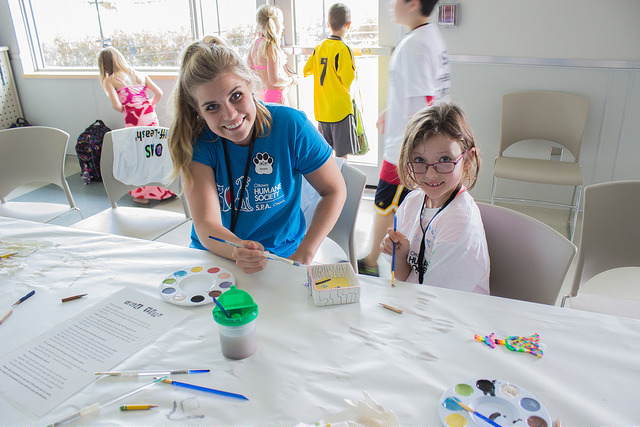 Steps to becoming a Youth Volunteer:
Download and complete the youth volunteer application and the youth and parent waiver.
Return completed applications to the coordinator: volunteers via email at volunteer@ottawahumane.ca or by fax at 613-725-5674. Ensure you specify on your application the program and day(s) for which you are interested in volunteering.
Youth volunteers whose skills and availability match the program requirements will be contacted for a phone screen and/or in-person interview.
Following a successful interview, youth volunteers will be asked to attend a scheduled orientation.
For more information contact our coordinator: volunteers via email at volunteering@ottawahumane.ca or by telephone at 613-725-3166 ext. 231.
We encourage you to browse our site for other volunteer opportunities at the OHS.
Thank you for your interest in our Youth Volunteer Program!