Microchip Clinics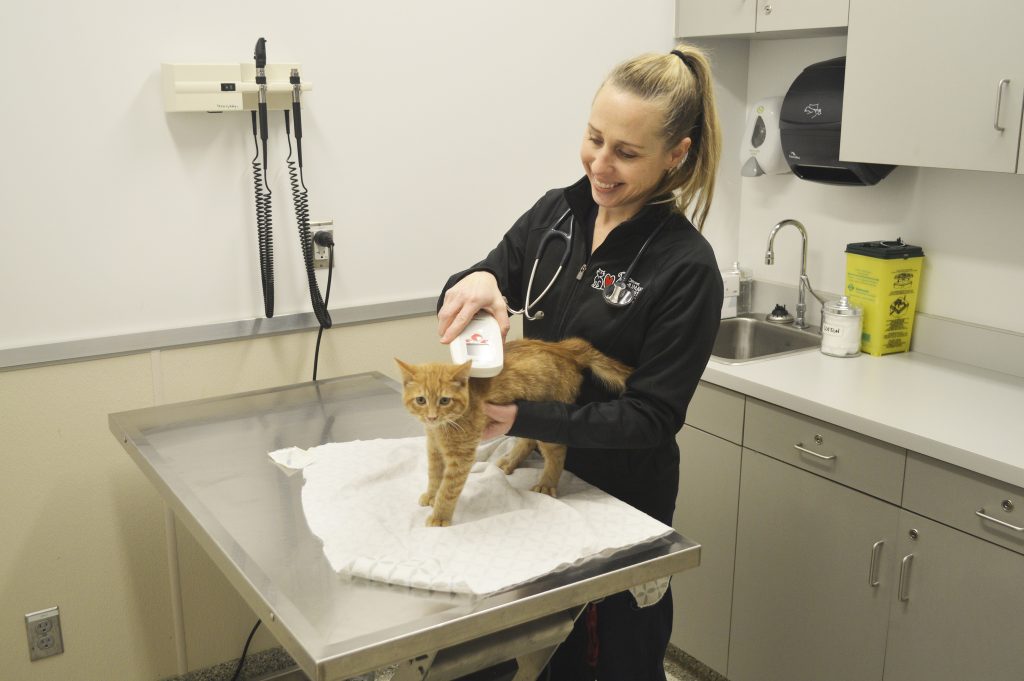 Microchips provide a permanent means of pet identification that will not fade or be lost over time. Owner information can be accessed electronically and immediately, ensuring the rapid return of your lost pet. The OHS recommends that even microchipped pets wear a collar and tag with your contact information as a secondary and visual method of identification.
The OHS hosts microchip clinics on-site at the OHS, where pet owners can have their pets microchipped by a licensed veterinarian. Appointments are quick and take a maximum of 15 minutes (for up to two pets).
Upcoming Microchip Clinic Dates:
Sunday. January 22, 2023 (9am – 12pm) FULL
Monday. February 6, 2023 (1pm – 4pm) FULL
Please keep an eye on our website for more clinic dates coming in 2023!
Microchip Clinic Times: Appointments are available on Sundays between 9 a.m. to 12 p.m. and on weekdays between 1 p.m. to 3 p.m.
Location: At the OHS (245 West Hunt Club Road)
Cost: $50 for one pet or $87.50 for two pets (must be the same owner)
All pets must be pre-registered – walk-ins will not be accepted. If you would like to book an appointment, you can do so online. Appointments are limited, so reserve a spot today!
Cancellation Policy: Refund requests received 48 hours in advance of the scheduled appointment are eligible for a refund (a non-refundable $10 administration fee applies). Refund requests received within 48 hours of the scheduled appointment are not eligible for a refund. Full refunds will be issued in the event the OHS has to cancel a scheduled microchip clinic.
Appointments can be rescheduled free of charge leading up any microchip clinic (subject to appointment availability).
If your pet cannot be microchipped due to behavioural issues or if it is discovered that they already have a microchip, clients are eligible for a refund (a non-refundable $10 administration fee applies).
For more information about the OHS Microchip Program, call 613-725-3166 ext. 249 or email microchip@ottawahumane.ca.
Additional Information:
Looking for more information about City of Ottawa pet registration (also known as licensing)? Visit the city's website for more details.
Learn More About Microchipping