Microchip Clinics
Sign Up for an OHS Microchip Clinic
**IMPORTANT INFORMATION REGARDING COVID-19**
Please note – as a result of the COVID-19 public health crisis, the OHS is not hosting Microchip Clinics between March 16 and August 31, 2020*.
If you would like to book an appointment to have your pet(s) microchipped, please call 613-725-3166 ext. 221 or email microchip@ottawahumane.ca. complete a request form here. Once our normal operations resume, our team will be in touch to confirm a date, all requests will be processed in the order that they were received.
*NOTE: All suspensions and cancellations are in effect until August 31, at which point we will review based on the situation.**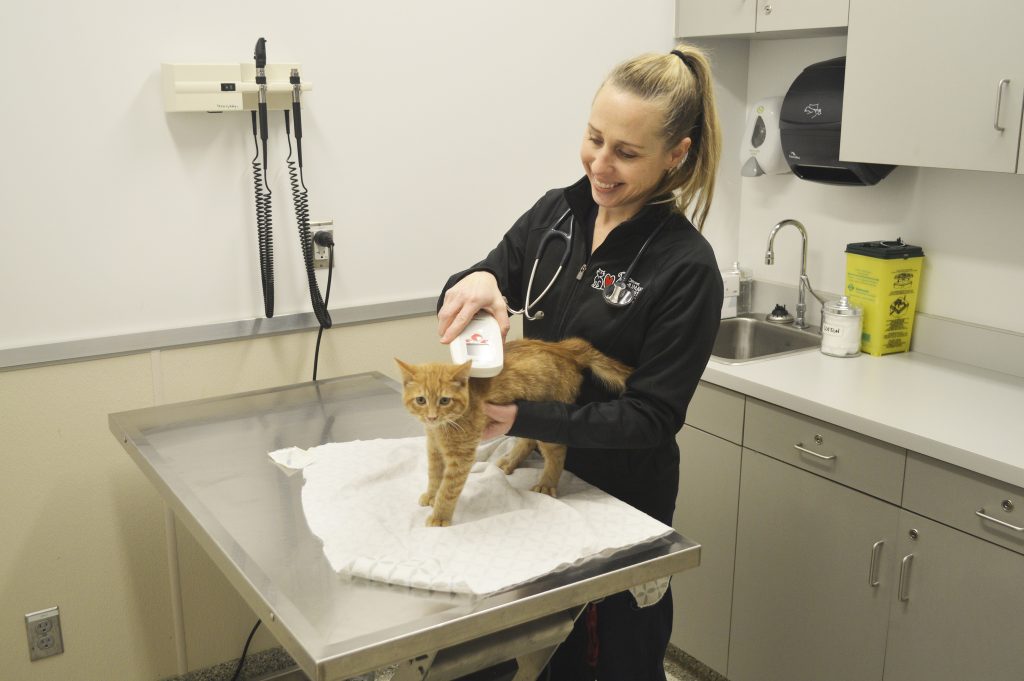 Microchips provide a permanent means of pet identification that will not fade or be lost over time. Owner information can be accessed electronically and immediately, ensuring the rapid return of the lost pet. While tags may be lost from time to time, external identification such as these are still important as a quick visual means of identifying your pet.
For more information on microchipping or to book your appointment today, call 613-725-3166 ext. 221 or email microchip@ottawahumane.ca.
On-site microchip clinics are held at our facility at 245 West Hunt Club Rd. on Sunday's from 9 a.m. to 12 noon
2020
On-site (OHS) Microchip Clinics:
January 12
February 9
March 8
April 5 **Cancelled**
May 23 **Cancelled**
June 14 **Cancelled**
July 12 **Cancelled**
August 9 **Cancelled**
September 20
October 4
November 8
December 6
January 17, 2021
February 14, 2021
March 14, 2021
Off-site (OHS) Microchip Clinics:
Cost:
$50.00 (incl. GST) for the first pet, $25.00 for each additional pet.
Proceeds will benefit Ottawa's homeless animals. Please have pets in a carrier or on a leash. One piece of identification (driver's licence) must be provided.
Please note that in the City of Ottawa, cats and dogs must be registered (also known as licensing). Visit the City's website for more details.
Update your pet's microchip information.
Learn More About Microchipping