Private Dog Training Classes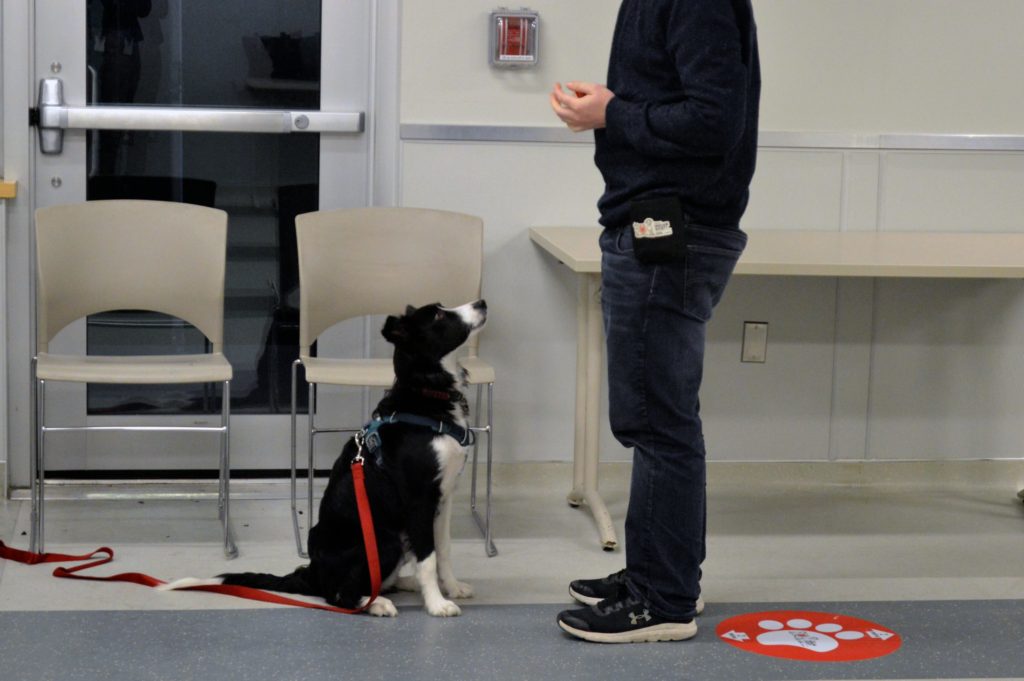 The OHS offers private dog training classes both virtually and in-person, to provide dog owners with behavioural support and specialized training for their canine companions.
Private lessons are geared towards owners who need customized assistance with specific behaviours, such as:
Recall;
Loose-leash walking;
Jumping up;
Mouthing/nipping;
House-training;
General basic obedience (sit, down, stay, leave it);
General Q&A;
Body handling;
Stranger-directed aggression; and,
On-leash reactivity.
Please note that we are not able to assist with separation anxiety at this time. We recommend a Certified Separation Anxiety Trainer.
Both virtual and in-person private training classes are offered Tuesday and Wednesday evenings.
Cost:
$325 (one-hour consult + four 45-minute sessions)
$65 (additional 45-minute session)
For in-person private dog training classes, dogs must have the following vaccinations:
Parvovirus, Distemper, Adenovirus and Parainfluenza (up-to-date);
Rabies vaccine (up-to-date).
The following are strongly recommended but not required:
Bordetella vaccine (up-to-date)
Preventative flea and worm treatment
A maximum of two human participants from the same household will be permitted to accompany each dog. Children attending class must be over the age of 8.
Spaying and Neutering: Spay or neuter is recommended but not required for class. Read more about our position on spay/neuter.
Private dog training sessions at the Ottawa Humane Society are currently booking in Winter 2024.
Private Training Cancellation Policy: Refunds are not available. Cancellations 48 hours in advance of a scheduled class may be rescheduled. Cancellations within 24 hours of a scheduled class cannot be rebooked.
For more information, contact us by email at education@ottawahumane.ca, or by phone (613) 725-3166, ext. 204.