MEET OUR TRAINERS
Heather Hunter
Heather is a CPDT-KA certified dog trainer and a graduate of th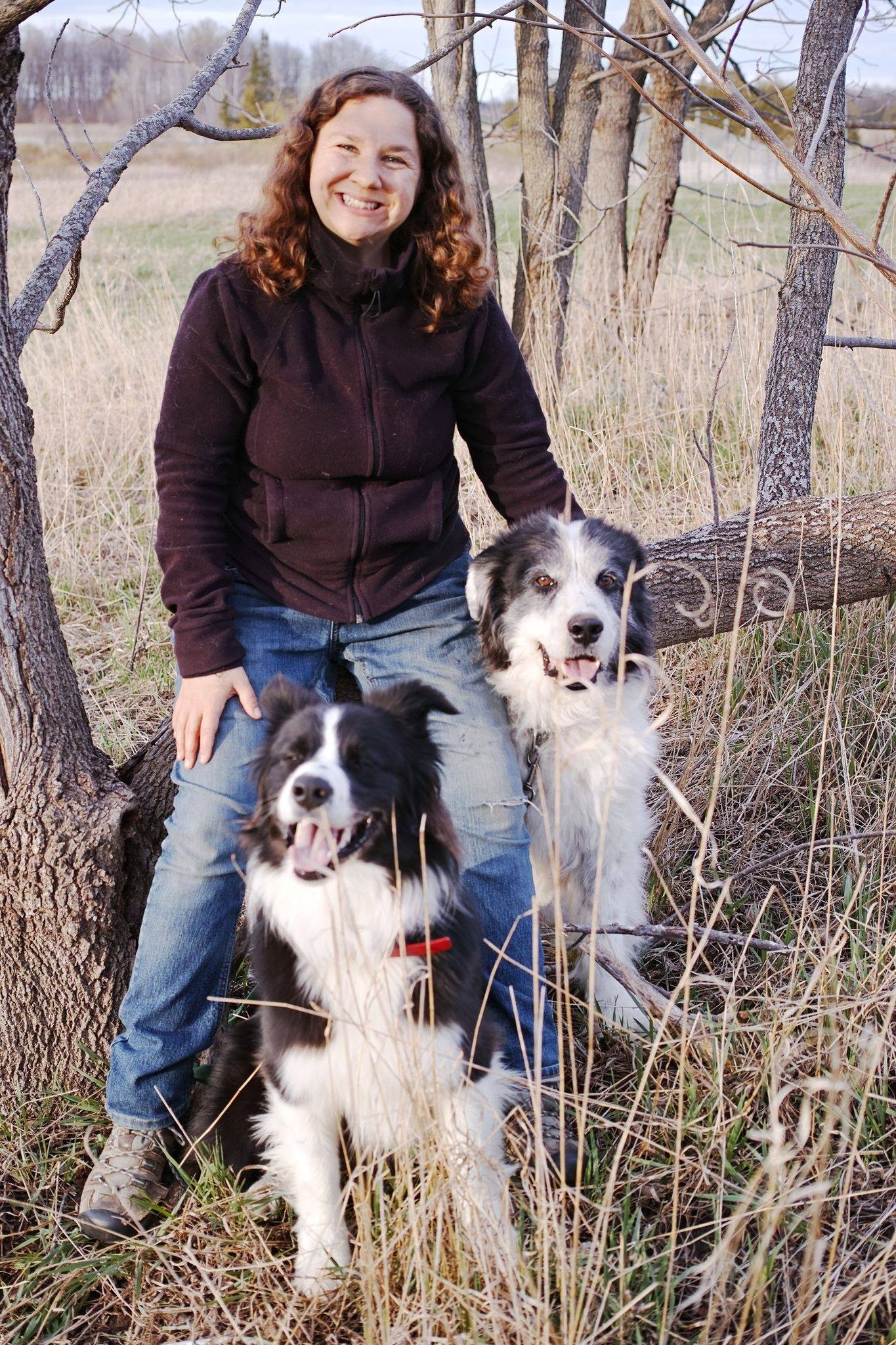 e Academy for Dog Trainers (CTC with Honours). Her interest in dog training started with fostering dogs many years ago. She has a special interest in working with fearful fosters that need a bit of extra support to shine. She has been teaching dog training classes for the public since 2017 and strives to create a fun and supportive environment for students and dogs alike. She is a member of the Pet Professional Guild.
Heather has two Australian Shepherds (Winston and Reg) and a senior Great Pyrenees (Finn). She trains and competes in Rally Obedience, Agility, Scent Detection and more. When they are not playing dog sports, Heather and her dogs love walking together on their rural property near Kemptville.
Robyn Rittmaster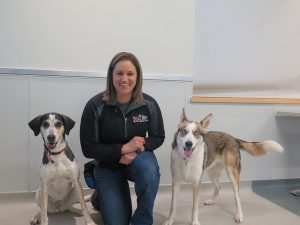 Robyn provides behaviour consults and teaches private training sessions for issues related to house-training, handling sensitivity, leash manners, mouthing/nipping, general manners and possessive behaviour. She was one of the founders and developers of dog training programs at the OHS.
Robyn is a certified behaviour consultant (CBCC-KA) and holds a certificate in training and counselling from the Academy for Dog Trainers. In 2015, she was the Academy's scholarship award recipient, which is given to trainers who improve the lives of shelter dogs through force-free behaviour modification.
Before training professionally, Robyn was a hockey coach at the University of Ottawa and completed a Master of Science degree at the University of Alberta. Robyn has two dogs, Karma (a husky) and Journey (a pointer), who love to be on the move. Her dogs compete in skijoring, agility and Rally Obedience.
Dian McTaggart
Dian is a certified Karen Pryor Academy dog trainer and a guild certified Level II Companion Animal TTouch Practitioner. She has been teaching classes since 2003 using positive reinforcement practices. Her focus is to teach pet parents to have a well-mannered dog and build a trusting relationship with their canine companion.
She continues to develop her skill set by attending seminars, online webinars on dog behaviour in order to stay well-informed on the best training techniques.
Dian has two dogs. A Golden Retriever, Cody, and a Labrador Retriever, Benjamin. She participates and trials in rally obedience, scenting and dock diving. Dian has also been a volunteer with a pet therapy organization for the past 20 years.
Cindy Barnett
Cindy is an animal lover who is turning her passion for dogs into a second career. In spring of 2019, Cindy graduated from an apprenticeship program at a local dog training facility where she studied canine behaviour and gained experience leading group training classes. She has provided private training to many local families and their dogs up until the start of the COVID-19 pandemic. This time provided a great opportunity to take online courses, to study different areas of positive training and to stay current on training strategies.
In Fall 2022, Cindy joined the Canine Intervention program as a volunteer, working with dogs at the OHS, teaching them the ropes and preparing them for a brand new world with their new families.
Cindy lives in Barrhaven with her beagle Bentley, her cat Zoey and frequent feline foster guests.