Working Whiskers Cat Program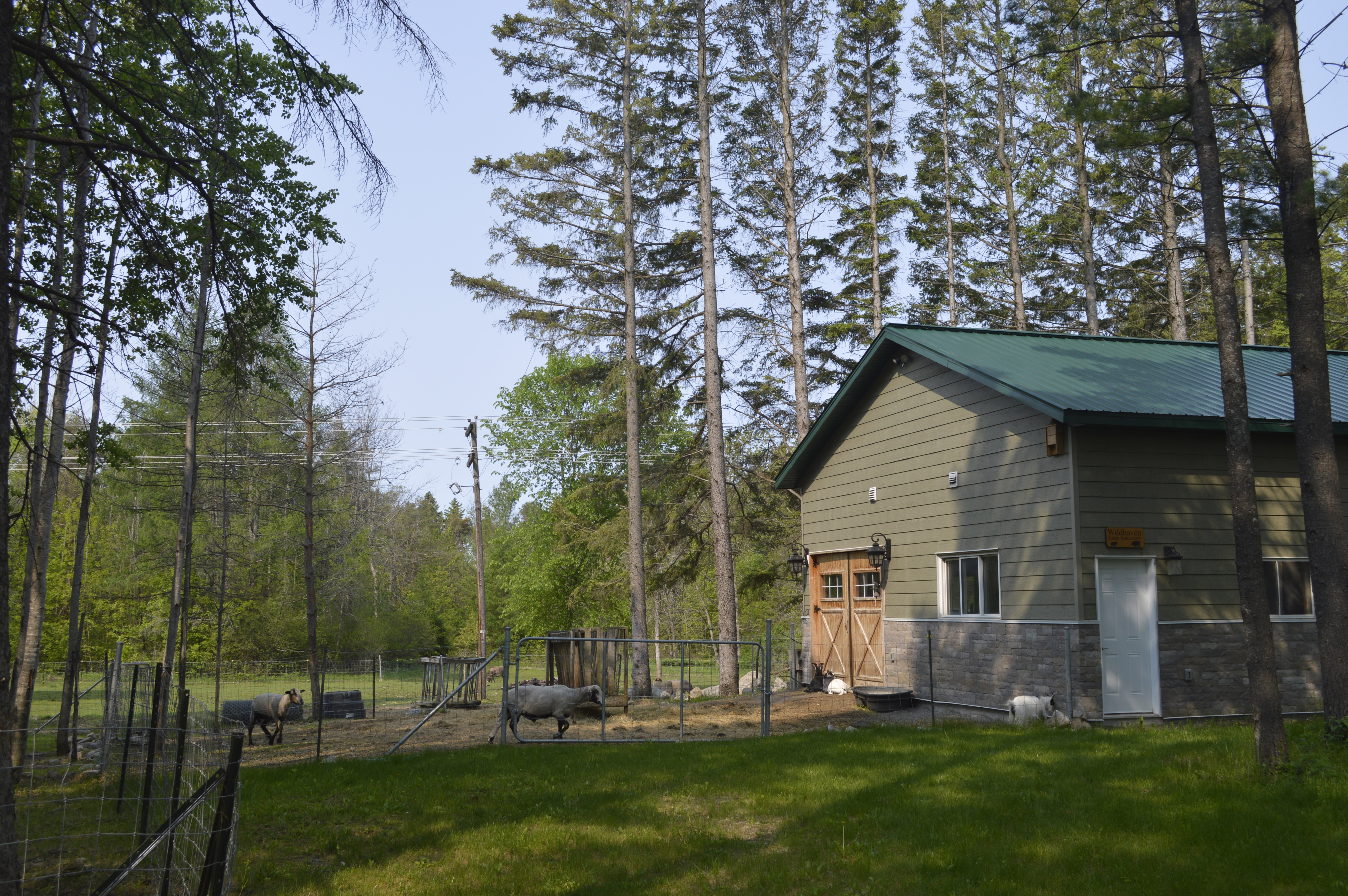 If you have a barn, stable, brewery, warehouse, plant nursery, etc., you can help save a cat!
The Ottawa Humane Society's Working Whiskers Cat Program places cats not suited to a traditional home environment for behaviour reasons into safe alternative environments. While most cats can easily live as house pets, some cats prefer to live independently, while controlling rat and mice populations. Adopting through the Working Whiskers Cat Program offers a safe and happy life to these cats.
Are you interested in adopting a working whiskers cat?
For more information, contact the Ottawa Humane Society by emailing adoptions@ottawahumane.ca or calling 613-725-3166 ext. 258
Working Whiskers Cat FAQs: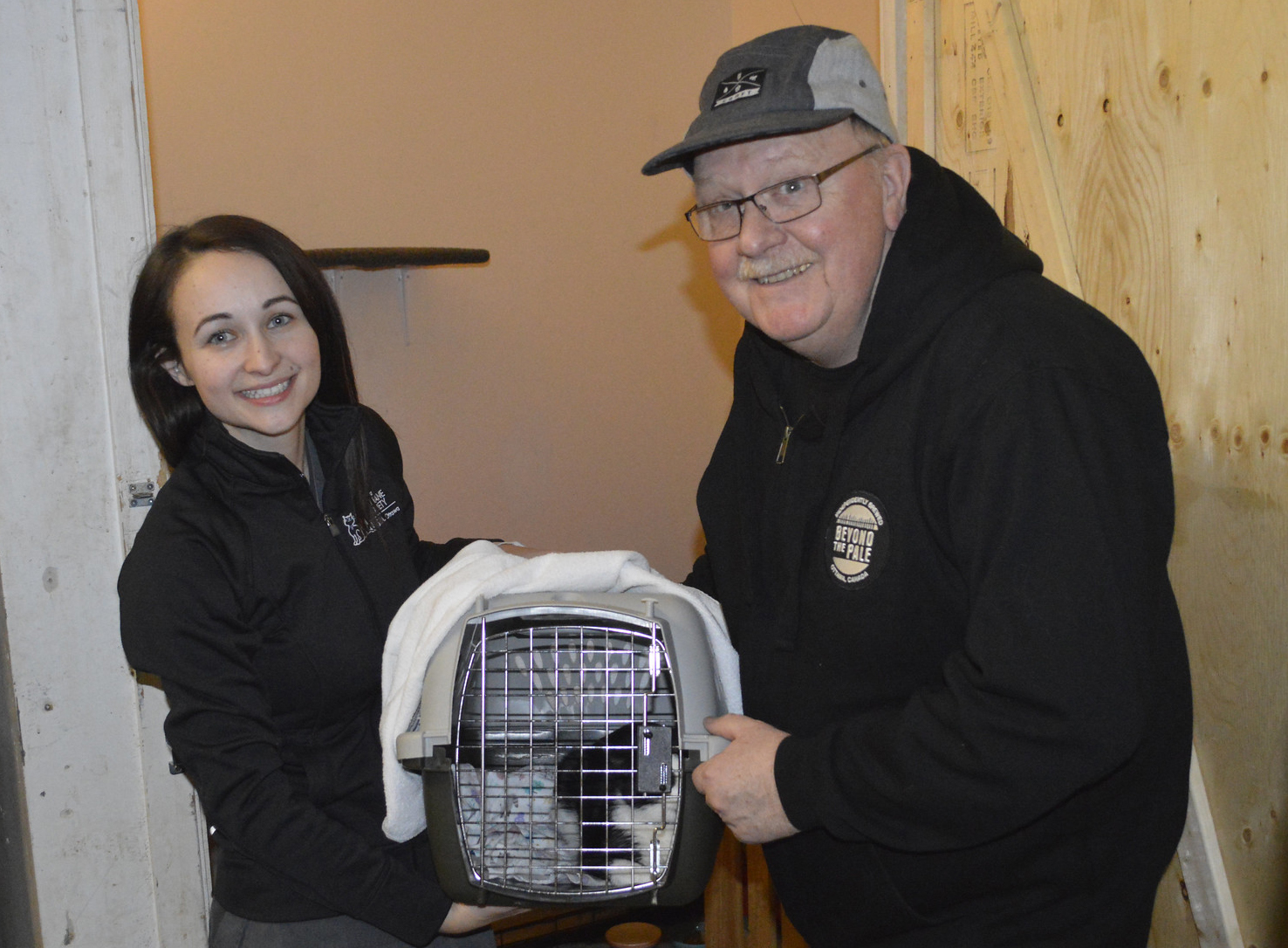 Why does the Ottawa Humane Society have this program?
At the Ottawa Humane Society, we strive to find each and every animal that comes into our shelter a safe and loving home. As an open admission shelter, the OHS takes in cats where placement in a typical home isn't an option but would do well as a working whiskers cat. Once these cats have been assessed this way, their options become limited. However, we believe in finding them alternative homes, by giving them jobs as working whiskers cats.
What is a working whiskers cat?
Working whiskers cats are unsuitable for a traditional home environment for behaviour reasons, including healthy feral junior or adult cats, and healthy social adult cats with a history of preferring to live outside.
All cats are thoroughly assessed both medically and behaviourally to ensure they are good candidates for the Working Whiskers Cat Program.
Are working whisker cats spayed or neutered?
All working whisker cats are spayed or neutered, vaccinated, microchipped, treated for common intestinal worms and external parasites (e.g. fleas), and tested for feline leukemia and feline immunodeficiency virus (FELV and FIV).
What does it cost to adopt a working whiskers cat?
There is no adoption fee, but donations towards the cost of spay/neuter and other medical treatments for working whiskers cats are accepted.
Will I be responsible for future vaccinations and health concerns?
All working whisker cats will be administered their initial vaccinations at the OHS, but boosters will be required. Following the adoption you will be responsible for regular veterinary care, keeping your cats' vaccinations up to date, and for monitoring and providing veterinary care for any health concerns that may arise.
What does a working whiskers cat require?
A working whiskers cat requires shelter in a permanent heated building or structure like a barn, warehouse, stable or garage where they will be safe. If on a farm, the property should be ½ a mile or ¾ a kilometer away from busy roads. Daily food and water must be provided, as well as any future medical care needed. Learn more about a working whiskers cat's needs.
What do I need to provide my working whiskers cat?
Provide regular care and cat maintenance, including veterinary costs, food, water and a heated outdoor shelter. Learn more about your responsibilities.
What types of places are suitable for working whiskers cats?
Safe suitable locations and housing away from major intersections and busy traffic, with an indoor shelter that provides appropriate warmth in extreme weather. Such places include:
barns,
stables,
auto repair shops,
wood working ships,
wineries,
breweries,
plant nurseries,
storage facilities,
warehouses that do light manufacturing,
and more.
What does the OHS provide?
We provide:
Instructions and tips to help working whisker cats adjust to their new environment
Working Whisker cats that:

are in good health and who have had a general exam by a vet
are spayed or neutered and microchipped
have been tested for feline leukemia (FELV) and feline immunodeficiency virus (FIV)
are dewormed and vaccinated for rabies and feline respiratory viruses and panleukopenia
How can I help my working whiskers cat settle into their new home?
You will need an area where the cat can be safely contained for the acclimation period, which may be up to four weeks. Make sure the cat has warm blankets and a place to hide. Learn more about helping your new cat adjust to their new home.
How can I help a Working Whiskers cat without adopting?
Download our printable flyer and share it with your friends and neighbours!