Emergency Pet Foodbank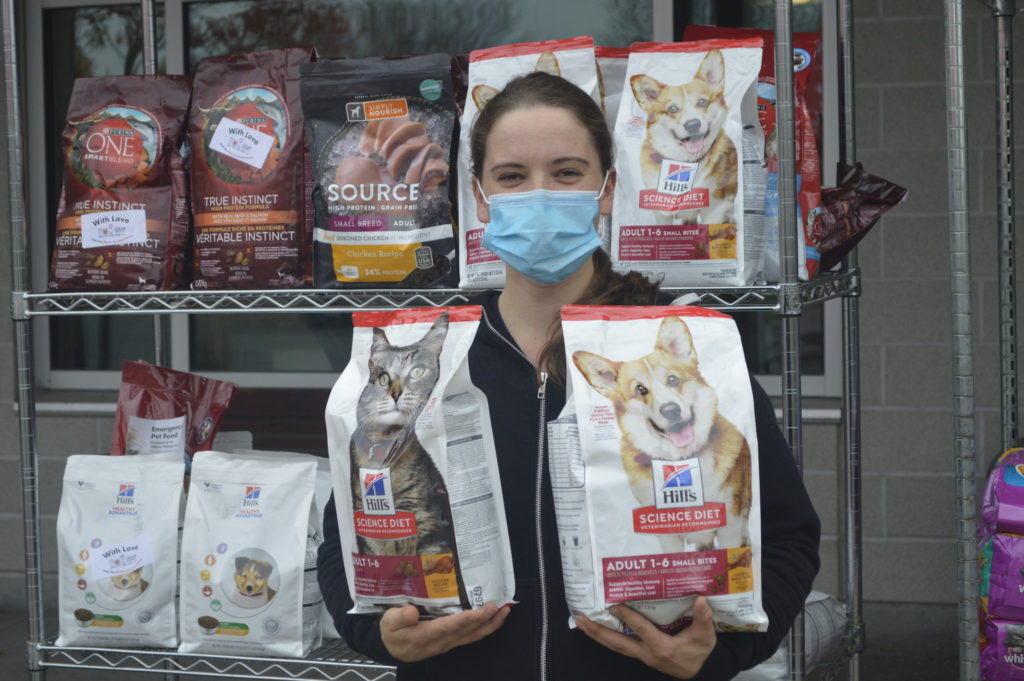 The OHS has created the Emergency Pet Foodbank to support families in our community facing financial hardship. The OHS Emergency Pet Foodbank is a curbside service that provides free cat and dog food and supplies to pet owners in need.
Foodbank Pick-Up Hours: 
Wednesday – 10 a.m. to 12 p.m.
Thursday – 1 to 4 p.m.
Friday – 1 to 4 p.m.
Pick-Up Location:
245 West Hunt Club Rd. Ottawa, ON
Contact Us:
Communityprograms@ottawahumane.ca
613-725-3166  ext. 249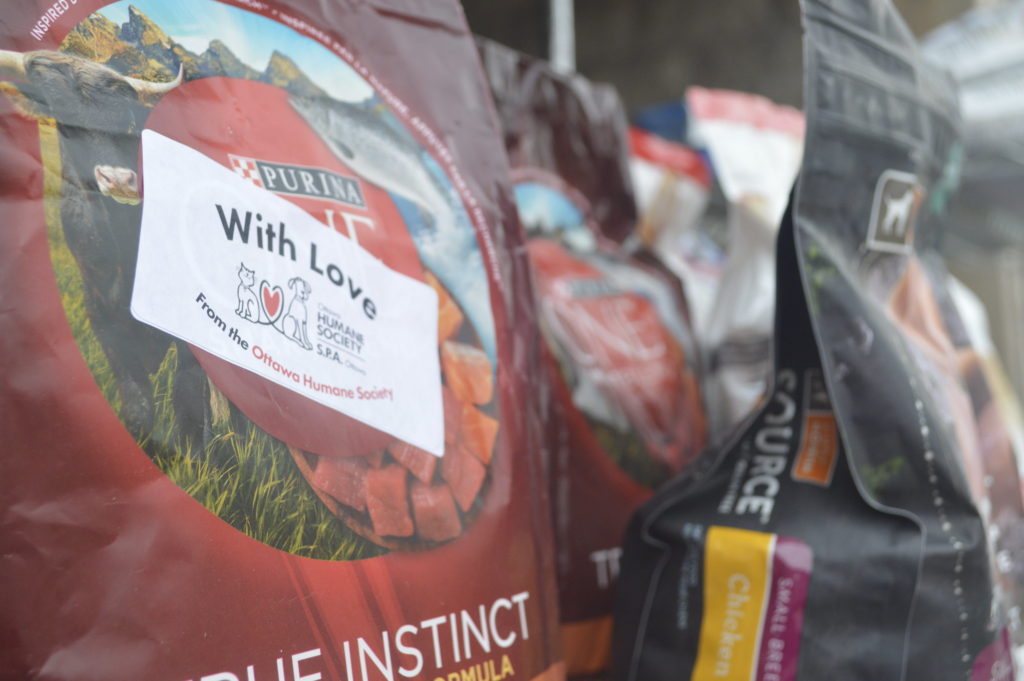 Can't Make it to the OHS for Pick-Up?
Contact one of our partner locations across the city!
Rideau Rockcliffe Community Resource Centre
815 St. Laurent Blvd, Ottawa, ON K1K 3A7
(613) 745-0073 ext. 206 or 207
Lowertown Community Resource Centre De Ressources Communautaires De La Basse-Ville
145 Beausoleil Dr. Ottawa, ON K1N 8W3
(613) 789-3930
Partage Vanier
161 Marier Ave, Vanier, ON K1L 5R8
(613) 747-2839
Parkdale Food Centre
30 Rosemount Ave #2, Ottawa, ON K1Y 1P4
(613) 722-8019
 St Vincent De Paul
2463 Innes Rd, Gloucester, ON K1B 3K3
(613) 837-4363
Ability First Ottawa
70 Bongard Ave Unit B, Nepean, ON K2E 7Z9
(613) 291-5422
Pinecrest Terrace Community House
2483B Iris St, Ottawa, ON K2C 2Z1
(613) 596-6703