OHS Emergency Pet Food Bank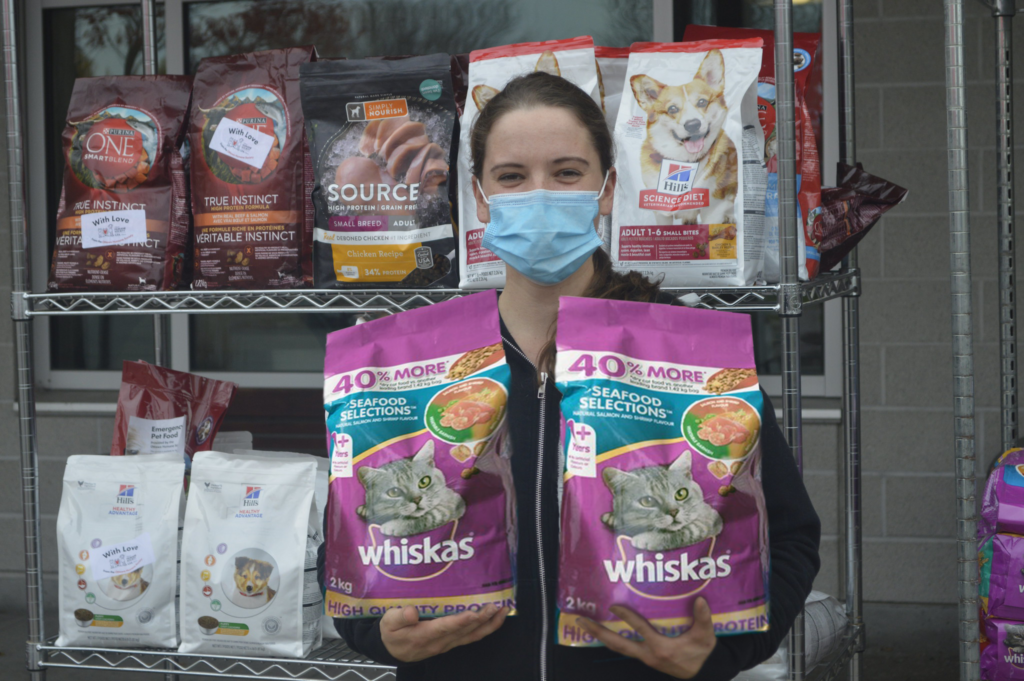 The OHS Emergency Pet Food Bank supports families in the community facing financial hardship.
The OHS Emergency Pet Food Bank works in partnership with the Ottawa Food Bank (OFB) to ensure pet food is accessible for OFB clients and their members. If you are currently a member of the OFB or wish to become a member, find your local community food bank. The following brands of cat and dog food are paid for by the OHS, and are currently available at OFB community food banks:
CAT: Whiskas Dry Meaty Selections, 2kg bag
CAT: Friskies Dinner Chicken, 156g/can
DOG: Beneful Dry Dog Food Beef, 1.8kg bag
For more information regarding OFB services, please email foodbank@ottawafoodbank.ca or call 613-745-7001.
Locations offering pet food may vary as we begin to launch this new partnership.
Are you in need of emergency pet food and are not an OFB client?
The OHS will continue to directly meet the needs of Ottawa-area residents who are experiencing unexpected sudden financial hardship, or for those requiring small animal supplies/food. The OHS offers a weekly curbside service — pre-registration is required.
OHS Emergency Pet Food Bank Pick-up Hours:
Thursday – 11 a.m. to 2 p.m.
Pick-up Location:
To register for an upcoming OHS Emergency Pet Food Bank, contact us:
Phone: 613-725-3166 ext. 249