OHS Training Classes
OHS Beginner Group Dog Training Classes
Ottawa Humane Society training classes are a great way to teach your dog basic cues and polite canine etiquette in a fun, group setting!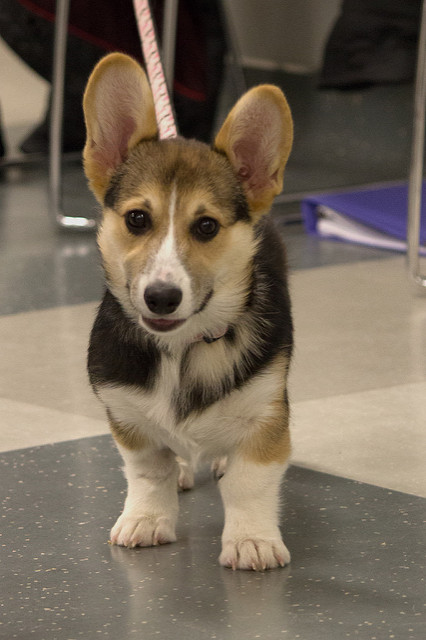 All OHS group classes are suitable for friendly dogs that are comfortable working around other dogs in a group environment.
We believe that training your dog should be fun for you, your family and your dog. Our classes are not intended to train your dog to compete in any level of training competition, but rather to teach the basics of good canine citizenship. All training classes are taught with positive reinforcement.
Dogs must be at least four months old by the start of the session. For dogs under four months it is highly recommended that you register for puppy socialization classes. The OHS does not offer these at this time.
Beginner Group Dog Training
This class is targeted towards dogs that have little to no formal training. Our instructor will cover the basics of sitting, lying down, polite greetings, coming when called, stays with distractions, loose-leash walking, leaving objects alone, body handling and more. Your dog will also learn a few tricks!
Dogs must have the following vaccinations:
Parvovirus, Distemper, Adenovirus and Parainfluenza (up-to-date)
Bordetella vaccine (up-to-date)
Rabies vaccine (up-to-date)
Spay or neuter is recommended but not required for class. Read more about our position on spay/neuter.
Note: The first class of each beginner training session is for human participants only. Please leave your furry friends at home.
Cost: $180 for a six-week session
**A $25 discount is available for all OHS adopters who register for OHS Beginner Group Classes. Use promo code included in your Adoption Package at time of online registration.**

Upcoming Sessions
| | | |
| --- | --- | --- |
| Date | Time | Register |
| Thursdays, Nov. 10 to Dec 15, 2022 | 6 to 7 pm | Register Now |
| | | |
Register today to guarantee your spot! Payment is required upon registration.
To be placed on an interest list for future Beginner Group classes, select the "Interest List" button below to register. Select the calendar date (December 31, 2022) and time (11:59 pm) and select "Continue". Registration is free of charge.
COVID-19 Safety Protocols: To ensure the safety of OHS staff, volunteers, participants and animals, we ask that participants stay home if they are experiencing symptoms of COVID-19 or live with a person who has tested positive for COVID-19 in the last five days. At this time, masking is not required for OHS programs and training classes, although participants who feel more comfortable wearing masks are encouraged to do so. We are regularly monitoring public health regulations and will update our COVID-19 safety protocols if anything changes.
A maximum of two human participants from the same household will be permitted to accompany each dog. Children attending class must be over the age of eight and accompanied by an adult.
Beginner Group Dog Training – Cancellation and Refund Policy: Refund requests received 48 hours in advance of a scheduled class start date are eligible for a refund of $155 ($25 administration fee applied). Refund requests received within 48 hours of a scheduled class start date are not eligible for a refund.
Full refunds will be issued in the event the OHS is required to cancel a class.
For more information, email programs@ottawahumane.ca or call 613-725-3166 ext. 298.