Behaving Buddies Workshops
As a result of the COVID-19 public health crisis, we have suspended on-site training.
The OHS is offering private training classes online through Zoom to ensure dog owners are able to access the behavioural support and training they need throughout this public health crisis. Click here to learn more.
We will continue to update our site, as we resume on-site operations.
OHS obedience workshops help teach you and your dog how to overcome common unwanted behaviours. The Behaving Buddies workshop series includes: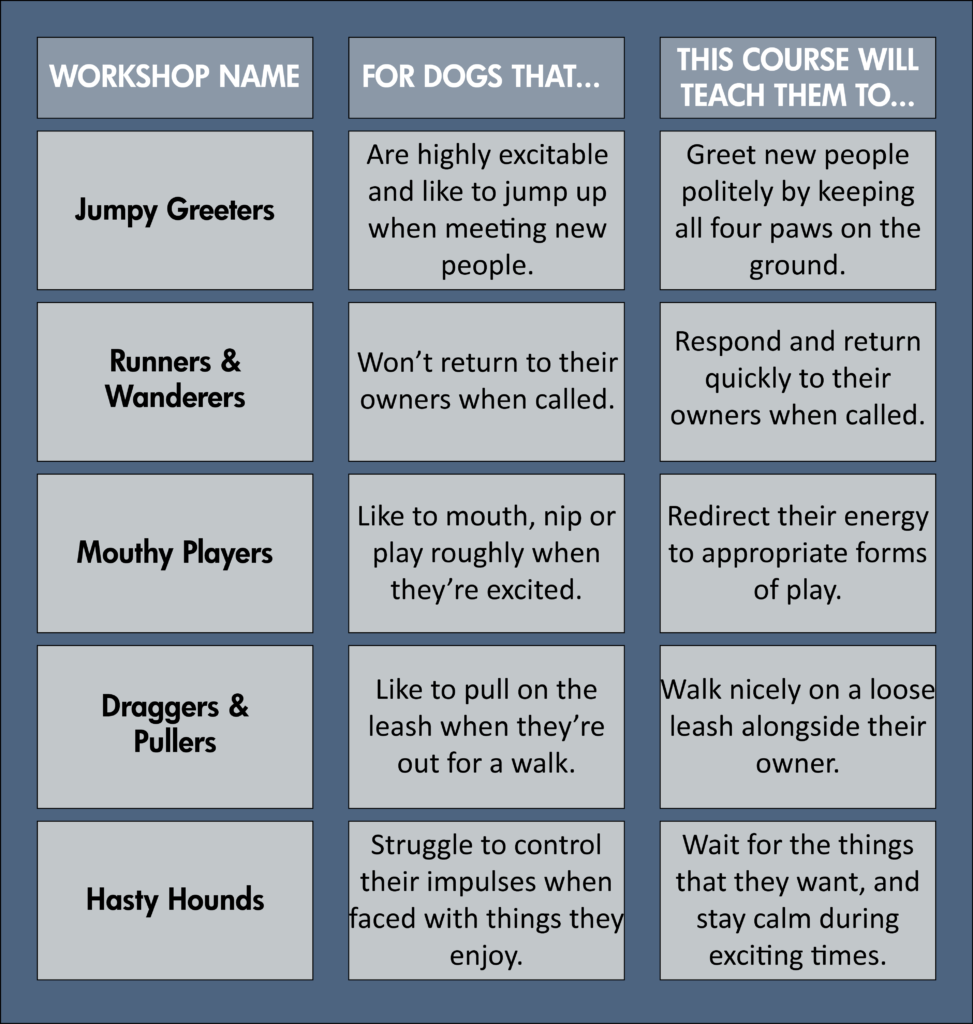 These single-session workshops are taught by professional OHS dog trainers and take place from 6 to 7:30 p.m.
 Cost: $60 per dog
Behaving Buddies Workshop Refund Policy: Clients are required to cancel their workshop registration through the MyTime online system. Cancellations without penalty must be submitted seven days prior to the workshop start date. Any cancellations made within seven days of the workshop start date will result in an automatic administration fee of $60 charged through the MyTime online system.
Group workshops are suitable for friendly dogs that are comfortable working around other dogs in a group environment.
Dogs must be at least four months old and have the following vaccinations:
Parvovirus, Distemper, Adenovirus and Parainfluenza (up-to-date)
Bordetella vaccine (up-to-date)
Rabies vaccine (up-to-date)
For more information, contact our supervisor: programs by email at programs@ottawahumane.ca, or by phone (613) 725-3166, ext. 298.