OHS Auxiliary
Ottawa Humane Society Auxiliary
The Auxiliary supports the Ottawa Humane Society through fundraisers such as bake, craft and garage sales and by participating in the Wiggle Waggle Walk and Run and other OHS events.
The Auxiliary was formed in 1949. Its mandate is to support the society and to raise funds for the animals in its care.
Throughout its 70 years, Auxiliary fundraising has supported foster care, adoptions, medicine and health care, food, equipment and the construction of the shelter at 245 West Hunt Club Rd.
We thank you for your continued support to help make 2021 another successful fundraising year.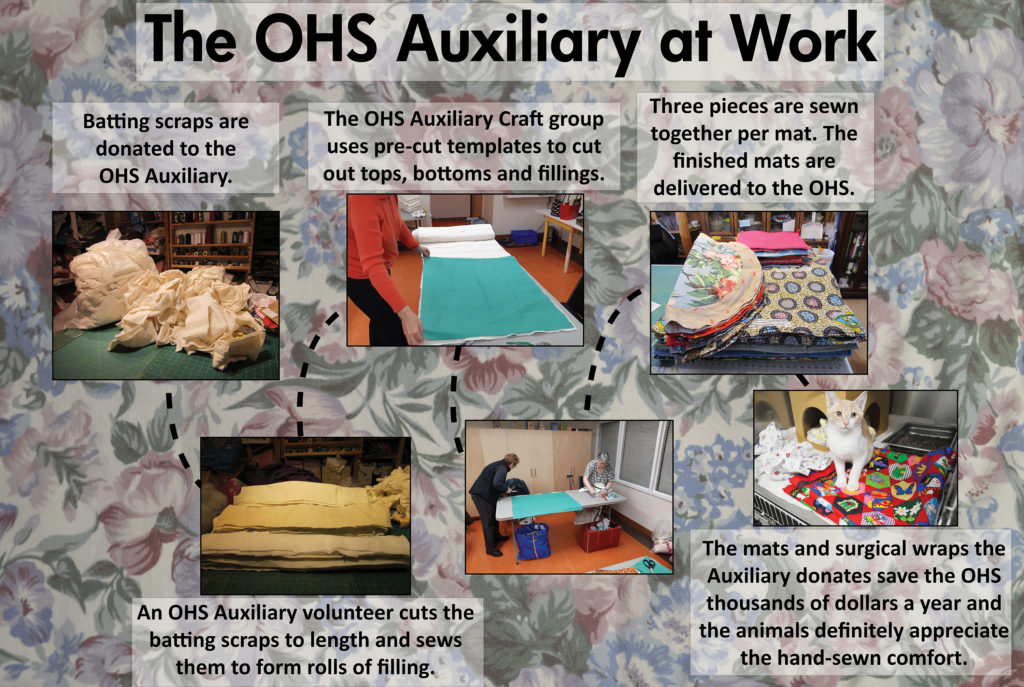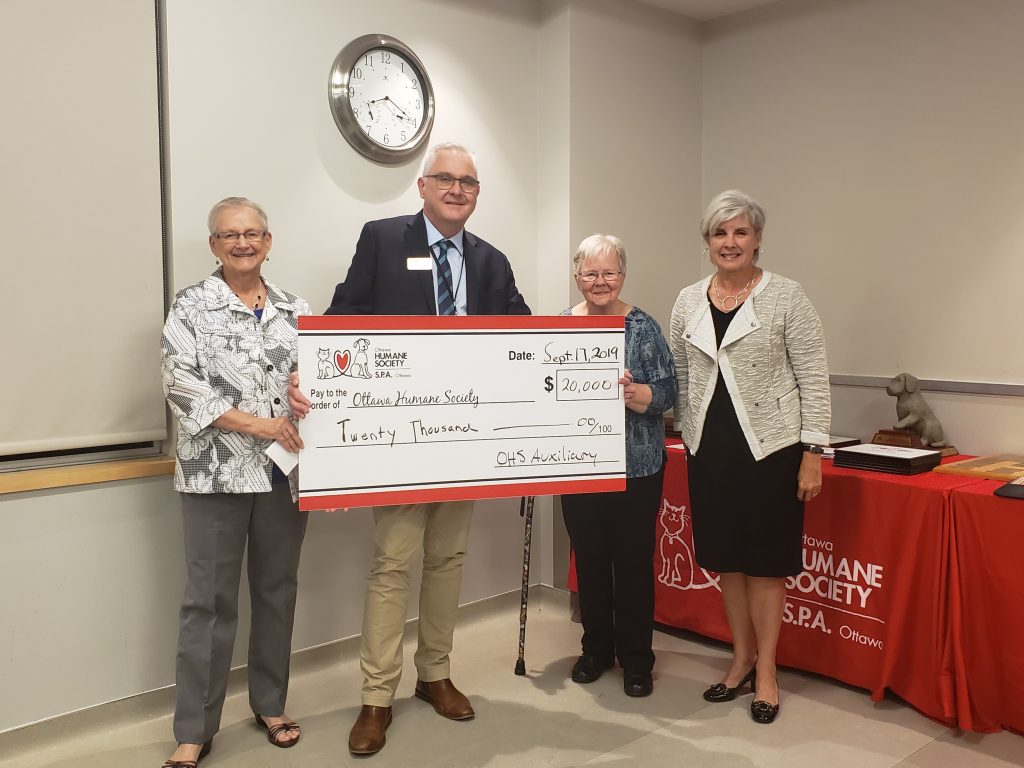 Auxiliary Meetings - Join Us!
Our monthly meetings are usually held at 1:30 p.m. on the first Thursday of each month (except July, August and December) at the shelter on 245 West Hunt Club Rd. From time to time, after the business portion of our meeting is completed, we have a speaker/presentation on an animal-related topic.
All are welcome. Please join us!
For more information, please contact Loreen O'Byrne 613-581-1915 or email auxpresident@ottawahumane.ca.
Learn more about the OHS Auxiliary on Facebook.
Meeting Dates:
Thursday,         Feb. 2    1:30 – 3 p.m.
Thursday,         Mar. 2    1:30 – 3 p.m.
Thursday,         April 6    1:30 – 3 p.m.
Thursday,         May 4    1:30 – 3 p.m.
Thursday,         June 1    1:30 – 3 p.m.
Thursday,         Sept. 7    1:30 – 3 p.m.
Thursday,         Oct. 5       1:30 – 3 p.m.
Thursday,         Nov. 2    1:30 – 3 p.m.
Auxiliary Events
Tails of Love Family Event
Sunday, Feb. 12 at 11 a.m. to 2 p.m.
The OHS Auxiliary will be having a homemade craft sale at the Ottawa Humane Society's Tails of Love family event. Cash, debit and credit card (over $10) accepted.
Location: Ottawa Humane Society,  245 West Hunt Club Rd (across from Lowe's). Free parking.
For more info, contact Loreen, loreenohs@gmail.com, or go to facebook.com/OttawaHumaneSocietyAuxiliary.