Tamarack Ottawa Race Weekend Scotiabank Charity Challenge:
May 23, 2020 - May 24, 2020
All Day
Tamarack Ottawa Race Weekend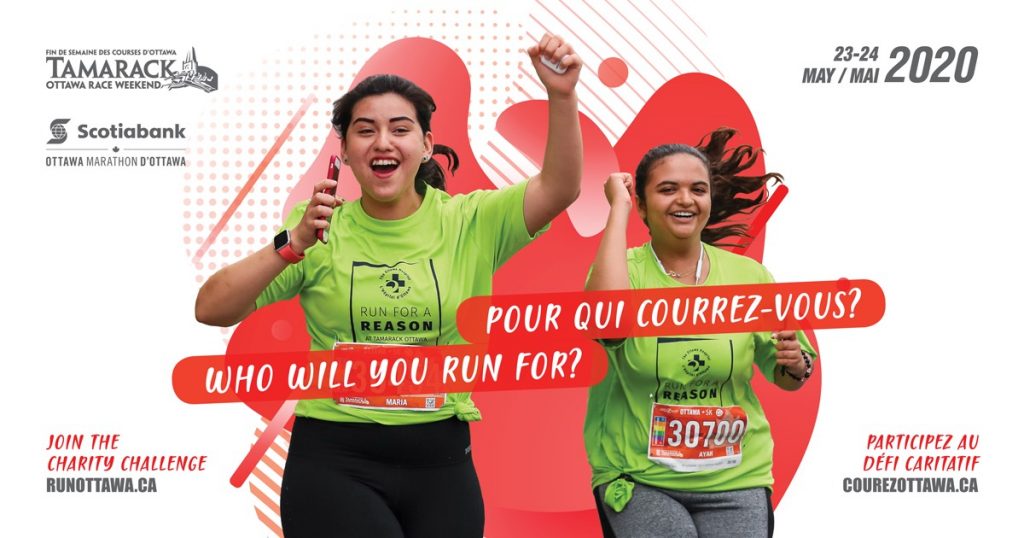 Run for the animals this spring by participating in the TORW Scotiabank Charity Challenge!!
Register Online:
To register for your race and the Scotiabank Charity Challenge click here  by following each step, you will enrol in both the race and fundraising program. Don't forget to choose the Ottawa Humane Society as your charity of choice!
Registration confirmation:
Once registered, you will receive two confirmation emails:
An email for your race entry – Transaction Receipt – with confirmation number
An email with link to access your personal OHS fundraising page.
Start fundraising!
Customize your personalized OHS fundraising page. Add some photos and share your story to appeal to your friends, family and colleagues. 100% of the funds raised through your page help Ottawa's animals in need.
Not a runner? No Problem!
You can still help us reach our Scotiabank Charity Challenge goal without participating in the race. To make a donation click here
For additional information contact OHS Coordinator Events.
Email: events@ottawahumane.ca Tel: 613-725-3166 ext. 238