In the Community
Events Listing:
Ongoing
Politically Incorrect Pets Sales Donations
Politically Incorrect Pets will gift five percent of every sale through their website picpetshop.com to The Ottawa Humane Society. To activate the gift simply type "OHS" in your order notes!
June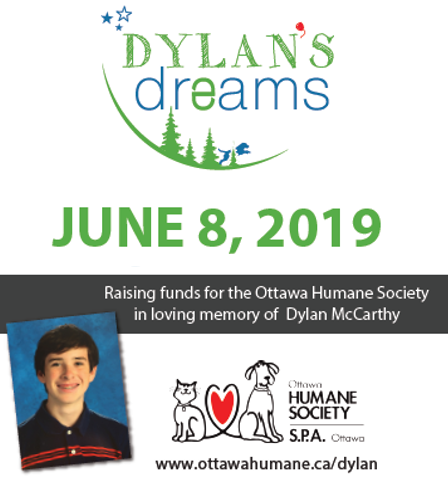 Dylan's Dreams Walk/Run
A community Walk/Run event featuring: 5K times run, 5K Fun Run / Dog Walk & a 2.5K Dog Walk. All to raise funds for the Ottawa Humane Society in loving memory of Dylan McCarthy
Date: June 8, 2019
Time: 9:00 a.m. – 12:30 p.m.
Location: W.O. Mitchell Elementary School
Register Here: https://dylansdreams.eventsmart.com/events/2019/