Classroom Presentations  
VIRTUAL HUMANE EDUCATION IN THE CLASSROOM
Free virtual presentations for elementary, intermediate and high school students!
Why Teach Humane Education in the Classroom?
Humane Education delves into something that all kids love — animals! The OHS's Humane Education Program:
promotes and encourages character development by promoting respect and empathy toward people, animals and the environment;
provides the knowledge and understanding necessary for children to resolve conflict situations and make responsible choices;
fosters a sense of responsibility on the part of children to make choices and act upon their personal beliefs.
Our virtual Humane Education program is inclusive, and appropriate for children and youth of all abilities. Each presentation lasts approximately 45 minutes, and students will have the opportunity to ask questions and engage with the presenter.  Presentations also include a live virtual animal visit!
COST: All humane education presentations are complimentary and intended to aid current curriculums. We happily accept donations — both financial and in-kind. For in-kind donation ideas, please visit our Wish List.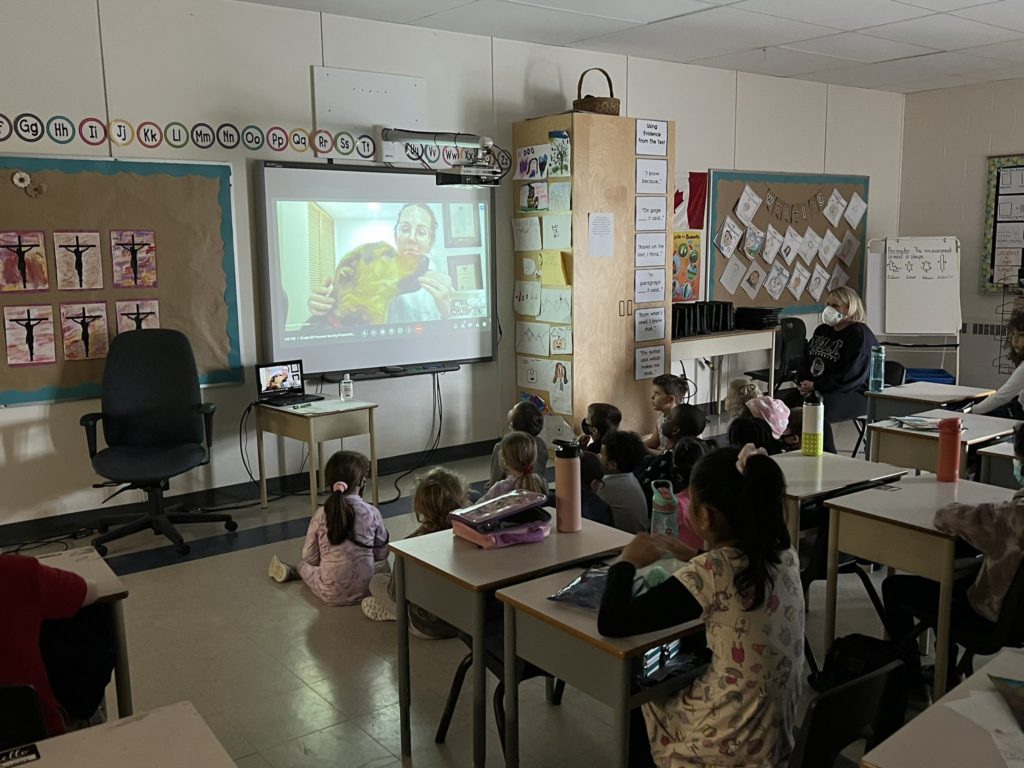 HUMANE EDUCATION PRESENTATIONS
GRADE 1: "Let's Learn About Cats and Dogs" Students learn about responsible pet care and the needs of cats and dogs.
GRADES 1-3: "Dog Buddies" Students learn how to safely approach a dog and explore bite-prevention tips through role-playing scenarios.
GRADE 4: "Too Many Cats and Dogs" Students learn about the importance of spaying and neutering cats and dogs to control the overpopulation problem.
GRADES 4-5: "Co-existing with Urban Wildlife" Students learn about wildlife conflicts as they relate to our shared habitat and work together to develop solutions to common issues involving urban wildlife in our community.
GRADES 6-8: "Welcome to the Ottawa Humane Society" Students learn responsible pet ownership and the role of the Ottawa Humane Society in the community. In addition, the topic of animal neglect and cruelty is explored.
HIGH SCHOOL: "Profit Puppies: Exploring Puppy Mills" Students will learn about the history and conditions of puppy mills, the importance of responsible adoption, how the OHS is addressing this issue and how advocacy can help prevent cruelty.
HIGH SCHOOL: "Animal-Related Careers" Students will explore the field of animal-related careers. They will learn about various hands-on, customer service and administrative/managerial positions related to animal care and welfare.
Questions? Contact the supervisor: programs at 613-725-3166 ext. 298 or at programs@ottawahumane.ca.