Summer Camps
2020 Summer Camp Cancellation Notice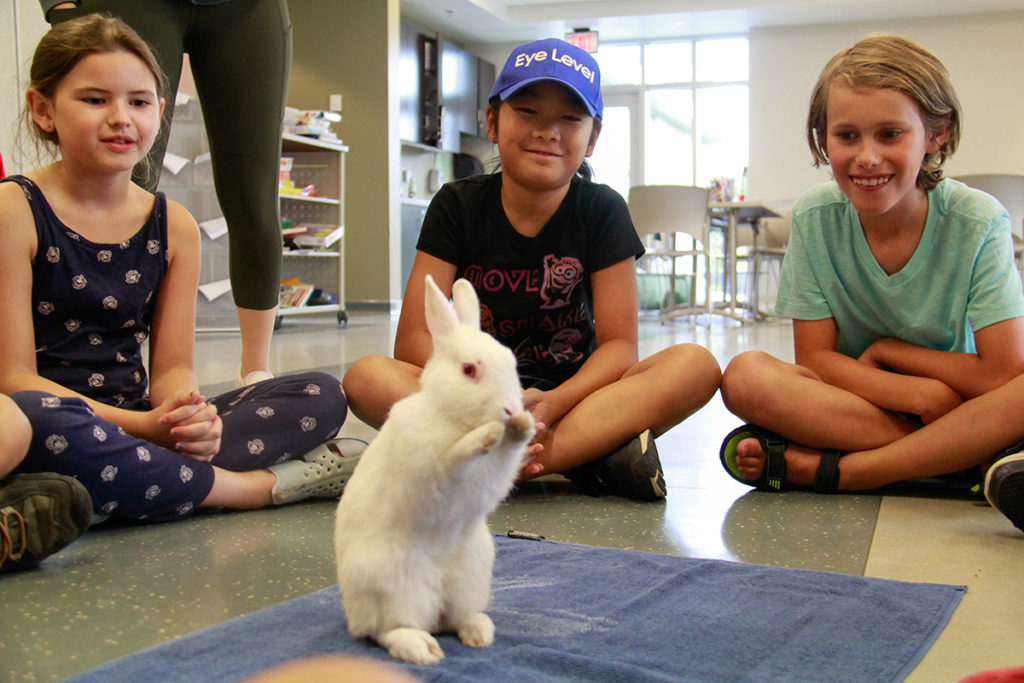 We have come to the difficult decision to cancel all on-site 2020 summer programming at the OHS. This decision was not made lightly and takes into consideration the safety of OHS staff, volunteers, animals and clients – all a part of our community. We feel that it is important to continue operating by making our essential services a priority,  including, care for animals in distress, fostering, adoptions by appointment, and a number of new community initiatives to support pet owners in need, such as our emergency pet foodbank. By cancelling on-site programming, we are able to significantly reduce the number of people visiting the shelter, in line with Ottawa Public Health's current physical distancing recommendations.
Our team will be working over the next few weeks to pull together some exciting new virtual programming opportunities for kids this summer. We will also be working to expand our virtual programming available for pet owners. Stay tuned over the next few weeks for more information.
About OHS Summer Camps
OHS summer camps each feature a special theme and are a great opportunity for children to get a more in-depth behind-the-scenes OHS experience, while visiting with shelter animals. OHS summer camp highlights include:
A daily Humane Education lesson
A behind-the-scenes tour of the shelter
Daily Cat Gallery visits
Daily small animal visits
Daily volunteer dog visits
A guided dog walk
A scavenger hunt
OHS staff guest speakers (adoptions counsellors, vet techs, etc.)
A special visit from the Wild Bird Care Centre
A special visit from Reptiles' Rock
Animal yoga
Water games and sprinkler activities
A variety of animal-themed crafts
A variety of animal-themed games
Quiet free-play time
Pizza day (every Friday!)
And so much more!
All of our activities are geared towards teaching campers about animal care, handling and welfare. We try to have at least three 20-minute animal interactions every day, but that can sometimes vary depending on animal availability and behaviour. Our top priorities are the well-being and safety of both the campers and our animals. We provide a fun and safe learning environment for our campers, and one that is free of undue stress on the animals.
Click here to read FAQs about the OHS camp experience!
Camp Location: Summer camp is held at the OHS in the Education Centre.
Camp Hours: Regular programming runs from 9 a.m. to 4 p.m. each day. Extended care hours are available from 7:45 a.m. to 5:30 p.m. for an additional $25/week fee.
Cost: (Includes special Friday pizza lunch (with two slices of cheese pizza, a fruit cup and juice).
Five day camps: $320/week (+ optional $25 for extended care)
Four day camps: $285/week (+ optional $25 for extended care)
2020 Summer Camp Dates:
All 2020 summer camps have been cancelled – see message above.
For more information, email programs@ottawahumane.ca or call 613-725-3166, ext. 298.