PD DAY CAMPS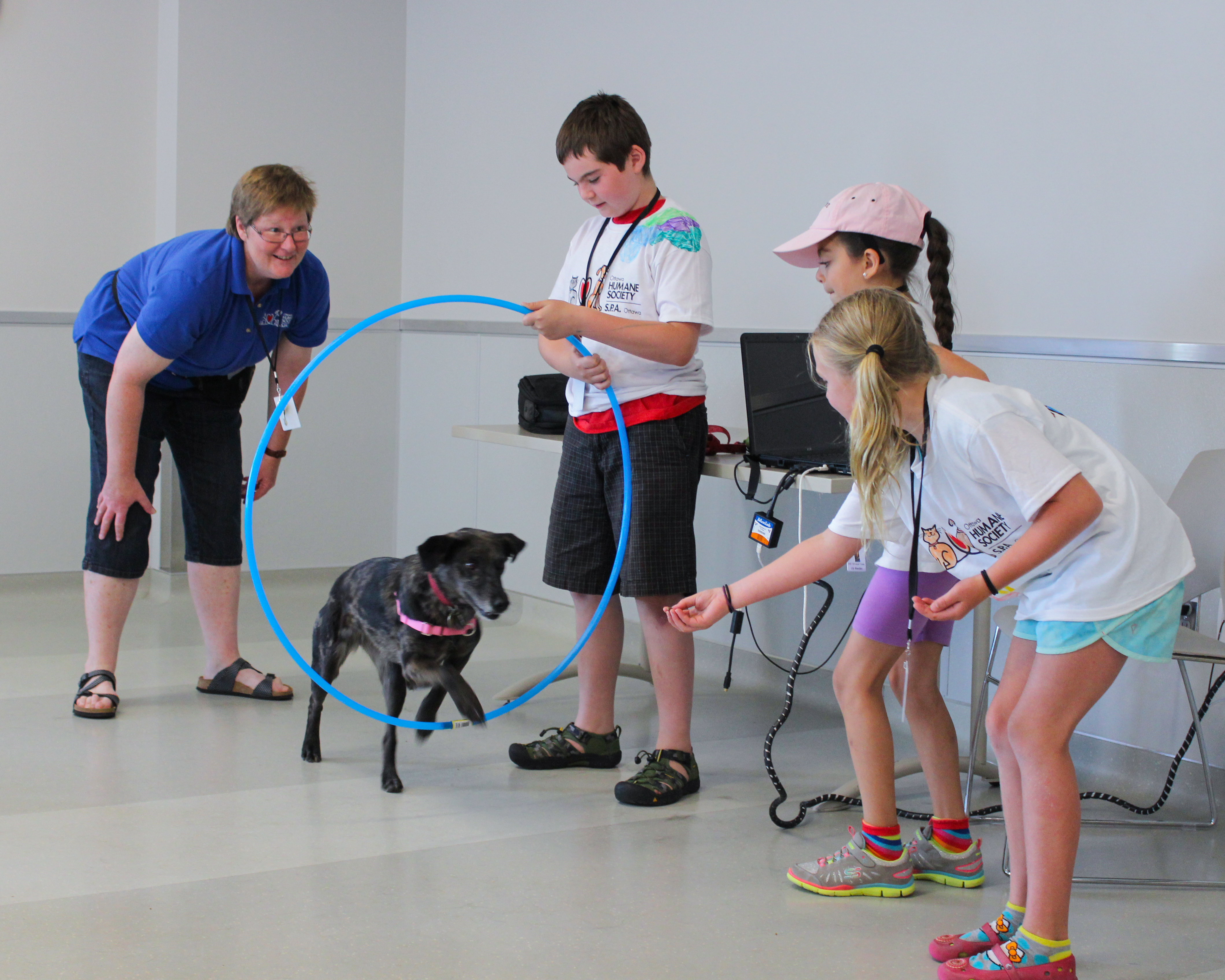 *PD Day Camp for June 3, 2022 is sold out*
PD Day Camp at the OHS is BARK! Oops, we mean BACK!
PD Day Camp is returning on June 3, 2022. Space is limited, so don't miss out and register today!
PD day camps are a great opportunity for children to visit the OHS, learn about animal welfare and have fun while interacting with animals. Each camp offers a unique opportunity to learn and explore a variety of animal welfare topics.
PD day camps include the following activities, structured around meal times throughout the day:
Welcome to the OHS presentation
Behind-the-scenes tour of the shelter, including our Shirley Kearns Memorial Adoption Centre
Cat Gallery visit
Small animal visit
Volunteer dog visit and/or dog walk (weather permitting)
Guest speakers
Educational lessons
Animal-themed crafts
Animal-themed games
Quiet free-play time
All of our activities are geared towards teaching campers about animal care, handling and welfare. We try to have at least three 20-minute animal interactions every day, but that can sometimes vary depending on animal availability and behaviour. Our top priority is the well-being and safety of both the campers and our animals. We provide a fun, inclusive and safe learning environment for our campers, and one that is free of undue stress on the animals.
UPCOMING PD CAMP DATES:
• June 3, 2022 SOLD OUT
Cost: $75 (extended care is free)
Location: The Ottawa Humane Society (245 West Hunt Club)
Capacity: 25 campers
Camp Hours: 9 a.m. to 4 p.m. (extended care is from 8 a.m. to 5 p.m.)
Click here to read FAQs about the OHS camp experience!
Online registration immediately guarantees your child a space at camp. Payment is required upon registration.
COVID-19 Safety Protocols: To ensure the safety of OHS staff, volunteers, participants and animals, we ask that campers stay home if they are experiencing symptoms of COVID-19 or live with a person who has tested positive for COVID-19 in the last five days. At this time, masking is not required for OHS programs, although children who feel more comfortable wearing masks are encouraged to do so. We are regularly monitoring public health regulations and will update our COVID-19 safety protocols if anything changes.
Summer Camp Cancellation Policy: Refund requests received 7 days in advance of the scheduled camp program are eligible for a refund (a non-refundable $25 administration fee applies). Refund requests received within 7 days of the scheduled camp program are not eligible for a refund. Note: Full refunds will be issued in the event the OHS has to cancel a scheduled camp program.
For more information, email programs@ottawahumane.ca or call 613-725-3166 ext. 298.