PD DAY CAMPS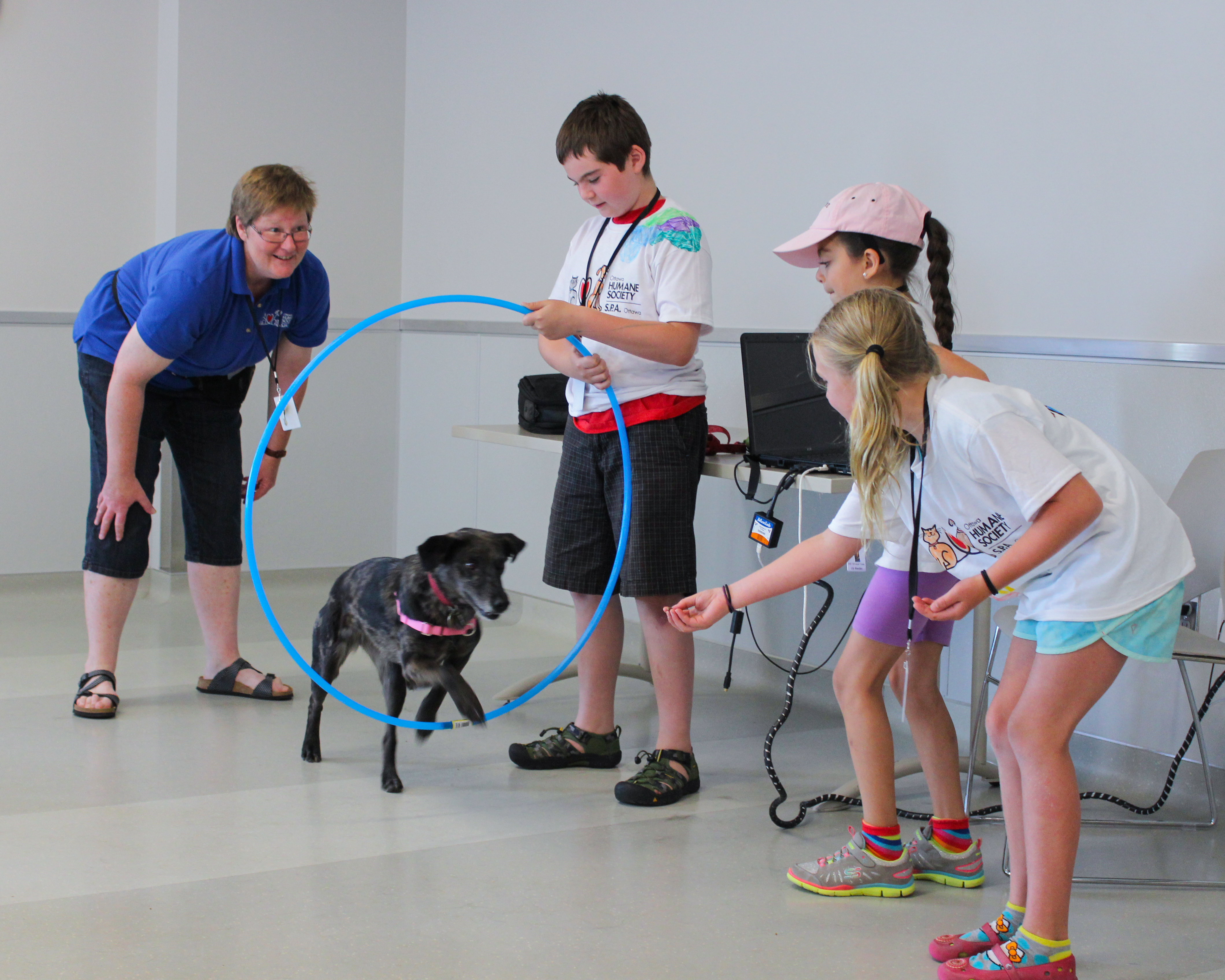 As we reopen, we are planning to reintroduce PD Day Camps in January 2022.
Find out more about our reopening plans.
These one-day camps are a great opportunity for children to visit the OHS, learn about animal welfare and have fun while interacting with shelter animals. Each camp has a unique theme that explores a variety of animal welfare topics.
Each camp schedule is created using the Camp Themes and include the following standard activities, structured around meal times throughout the day:
Welcome to the OHS presentation
Behind-the-scenes tour of the shelter
Cat Gallery visit
Small animal visit
Volunteer dog visit and/or dog walk (weather permitting)
Guest speakers
Animal-themed crafts
Animal-themed games
Quiet free-play time
All of our activities are geared towards teaching campers about animal care, handling and welfare. We try to have at least three 20-minute animal interactions every day, but that can sometimes vary depending on animal availability and behaviour. Our top priorities are the well-being and safety of both the campers and our animals. We provide a fun and safe learning environment for our campers, and one that is free of undue stress on the animals.
Camp Hours: 9 a.m. to 4 p.m. (extended care is from 7:45 a.m. to 5:30 p.m.)
Cost: $75/day. For PD days only, extended care is included for free!
All OHS camp programs only have 40 spots available – so don't miss out!
For more information, email programs@ottawahumane.ca or call 613-725-3166 ext. 298.