PD DAY CAMPS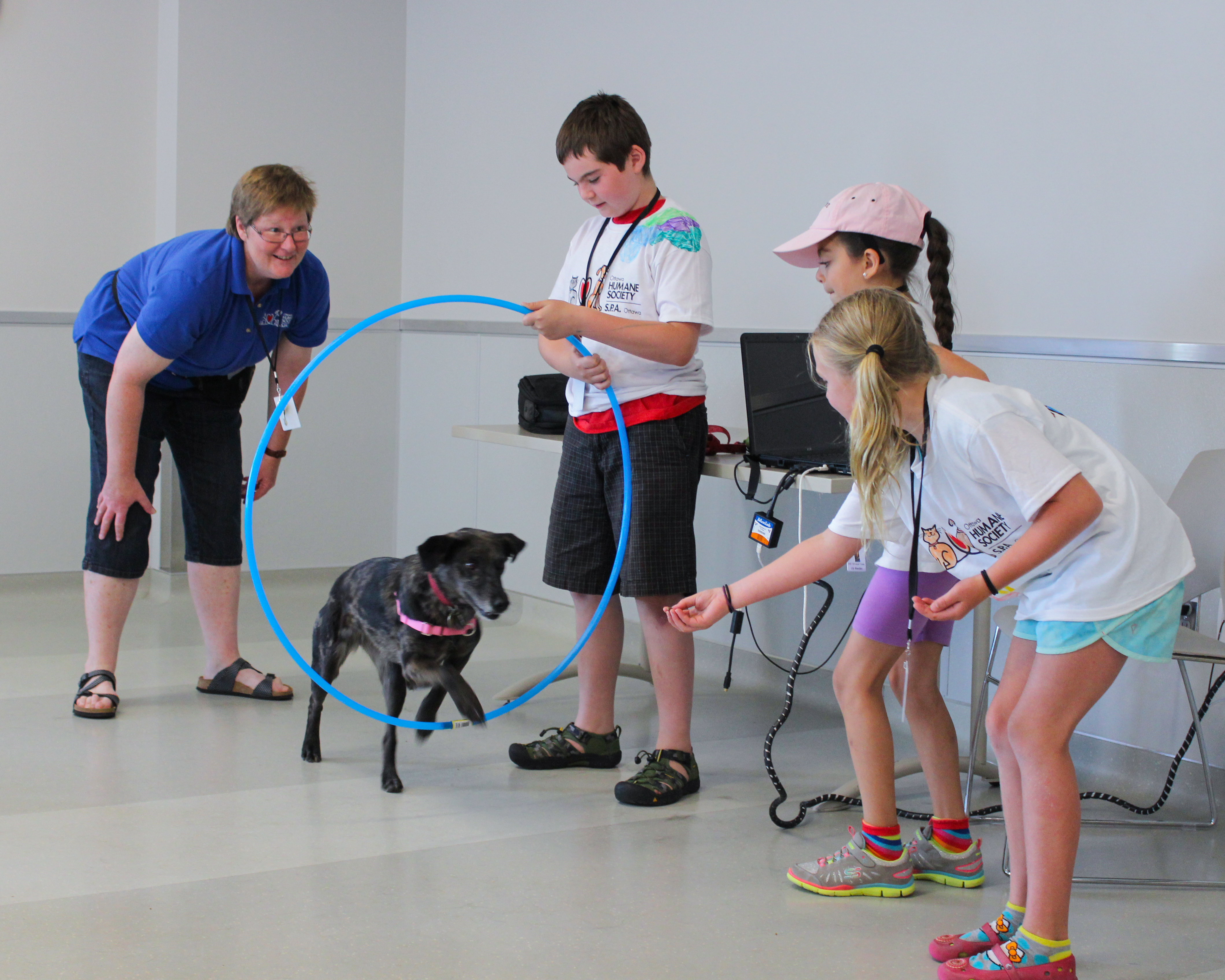 Please note—as a result of the COVID-19 public health crisis, we have suspended our on-site camp programming.
We are happy to share we have gone virtual! Please visit our Off-Leash Camp @Home video series for a totally paw-some adventure!
We will continue to update our site, as we resume operations.
These one-day camps are a great opportunity for children to visit the OHS, learn about animal welfare and have fun while interacting with shelter animals. Each camp has a unique theme that explores a variety of animal welfare topics.
Each camp schedule is created using the Camp Themes and include the following standard activities, structured around meal times throughout the day:
Welcome to the OHS presentation
Behind-the-scenes tour of the shelter
Cat Gallery visit
Small animal visit
Volunteer dog visit and/or dog walk (weather permitting)
Guest speakers
Animal-themed crafts
Animal-themed games
Quiet free-play time
All of our activities are geared towards teaching campers about animal care, handling and welfare. We try to have at least three 20-minute animal interactions every day, but that can sometimes vary depending on animal availability and behaviour. Our top priorities are the well-being and safety of both the campers and our animals. We provide a fun and safe learning environment for our campers, and one that is free of undue stress on the animals.
Camp Hours: 9 a.m. to 4 p.m. (extended care is from 7:45 a.m. to 5:30 p.m.)
Cost: $75/day. For PD days only, extended care is included for free!
PD Day Camp Refund Policy: Parents are required to cancel their PD day registration through the MyTime online system. Cancellations without penalty must be submitted seven days prior to the camp start date. Any cancellations made within seven days of the camp start date will result in an automatic administration fee of $75 charged through the MyTime online system.
All OHS camp programs only have 40 spots available – so don't miss out!
For more information, email programs@ottawahumane.ca or call 613-725-3166 ext. 298.