Winter Break Family Event at the OHS
Winter Break Family Event at the OHS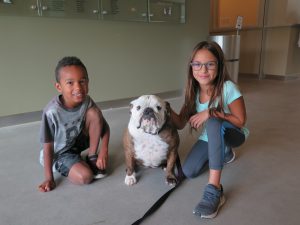 Date and time: Friday, Jan. 4 from 12 to 3 p.m.
Location: 245 West Hunt Club Road, Ottawa, ON K2E 1A6
Looking for something fun to do indoors during the winter break with your family? Stop by the Ottawa Humane Society on Friday, Jan. 4 from 12 to 3 p.m. for a special open house event! Your family can look forward to participating in animal-themed crafts and games led by OHS youth volunteers, as well as visits with OHS animals.
For more information about this event, contact the supervisor: programs at programs@ottawahumane.ca or (613) 725-3166 ext. 298.