CPCA: Disco on Ice!
February 25, 2017
6:00 pm - 9:00 pm
Greenlawn Park Rink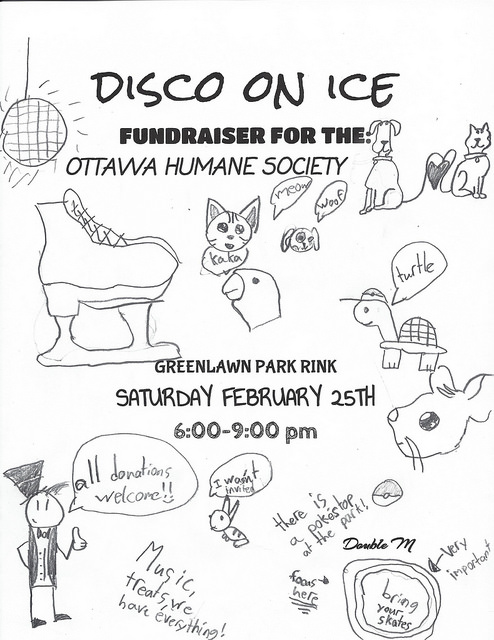 The Copeland Park Community Association is having a fundraising event where the proceeds will be donated to the Ottawa Humane Society! There will be music, treats, hot chocolate and a nice fire pit to stay cozy and warm! Don't miss all the fun!
Disco on ice will be on Feb. 25 from 6 p.m. till 9 p.m., located at Greenlawn Park.
Help the animals by having fun, disco style!
Due to the warm weather, it saddens us to announce that Disco on Ice has been cancelled. Check out the link below to look for any Copeland Park future fundraising events!
http://www.copelandpark.ca/2017/01/30/disco-on-ice/