December 21, 2017
Be Our Guest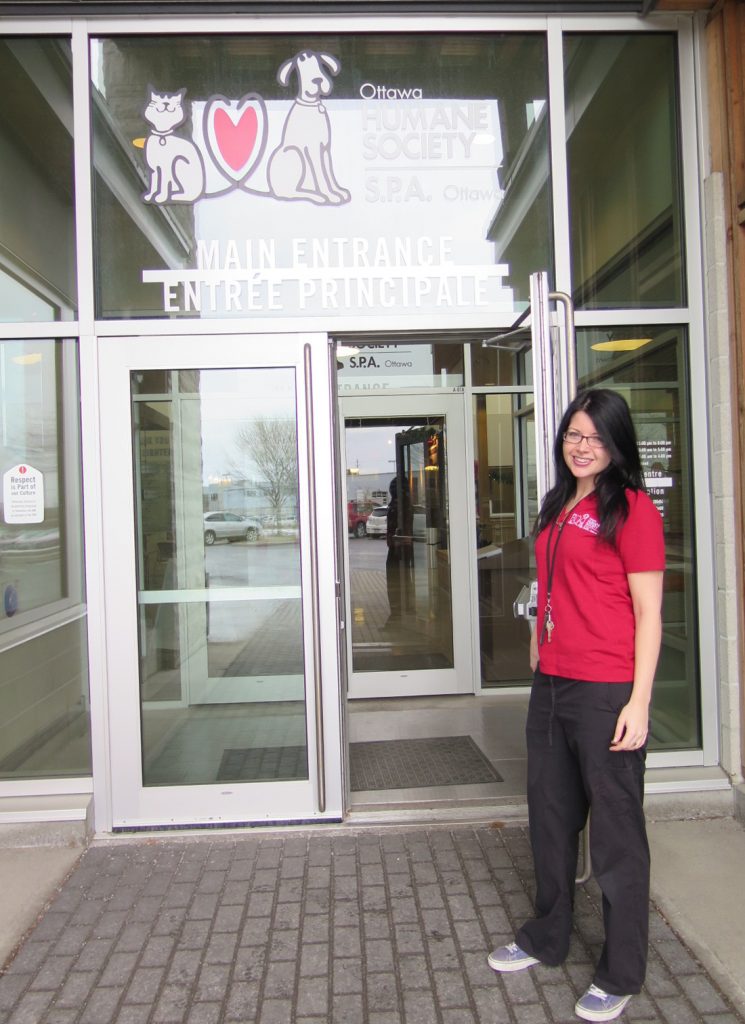 I have a confession: before the Ottawa Humane Society moved to West Hunt Club in 2011, the truth is, we really didn't want visitors.  The Champagne Avenue shelter was just too small and crowded. If you weren't there to adopt a new friend or find a lost pet, we really didn't want you there, because even a relatively small number of visitors in the small space could become, frankly, a health and safety concern.
That is why we designed the West Hunt Club shelter to be very different. Modern thinking about shelters is that they are community centres with animals. They are transparent and serve a variety of purposes for animals and for the community. Unlike when we occupied the tiny, decrepit Champagne shelter, we want you to come by and visit to see the animals, to see the shelter, to see us at work, or for no particular reason at all.
Still, I'm surprised by how many people are supportive and even excited about our work, and have still not visited us. And there are so many reasons to drop by.
The space at West Hunt Club allows us to host community events, like our Critter Christmas which was held on Dec. 2.  At Halloween, there is our Howl-O-Ween party, and our Hoppy Easter event in the spring. Our terrific Auxiliary hosts regular craft and bake sales. You can even stop by to pick up a toy or supplies for your pets in our Buddy and Belle Boutique.
The space also allows us to host public seminars on a host of animal care topics. You can bring your dog for behaviour classes. And if you are interested in seeing how the "back of house" operations work, come and see how we get animals ready for their forever homes by arranging a guided tour for your group.
So, whether it is to adopt your new best friend, for an event, a seminar, a tour or for no reason in particular, please visit us soon. We'll be looking forward to seeing you!
Bruce Roney
Executive Director