June 12, 2015
The Price is Right at the OHS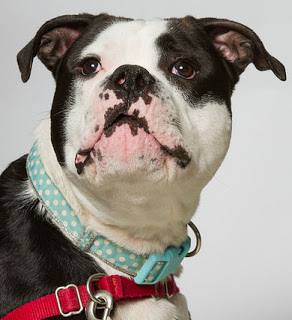 Adopting a pet like Joey from the OHS is a great deal.
Last December, a Good Samaritan found a dog wandering the streets alone and brought him to the Ottawa Humane Society for help. It was a cold, blustery winter afternoon and the dog, now named Joey, was shivering and very hungry. Despite this, his sweet doggy nature shone through — Joey enthusiastically gave everyone he met a big, sloppy kiss!
When an owner did not come forward for Joey, the OHS made sure he received all the care he needed, including sterilization, vaccinations, six weeks of pet insurance, a health guarantee, and a microchip to ensure that if he ever became lost again, he'd be returned to his future forever family.
Just like Joey, every dog and cat adopted from the OHS gets this amount of care before curling up on your windowsill or playing fetch in your backyard — an astonishing value packed into one adoption fee.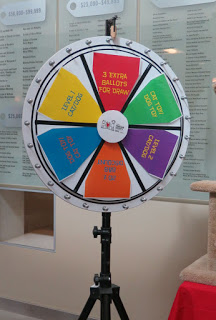 Spin the wheel in the Adoption Centre.
This month, in an effort to raise awareness about the amazing deal in adopting from the OHS, everyone who finds their new best cat or dog friend at the OHS will be entered to win a grand prize of two tickets to the Summer Harvest Garden Party! Adopters will get a chance to spin the big wheel in the lobby for even more prizes for their pets!
Come and meet Joey and all his friends at the OHS to learn more at 245 West Hunt Club Rd. Visit the website at www.ottawahumane.ca for more details.
Tyler Goddard
Supervisor: Customer Service
Check
out this video of Joey having fun in the pool during his swimming lesson.