September 8, 2022
The "New" Way to Adopt
Like everyone else, the Ottawa Humane Society had to adapt and change on the fly throughout the public health crisis. As things cool down and we're starting to get a handle on just what life after COVID might look like, we've decided to continue with our method for adopting out animals.
That is, adoption by appointment.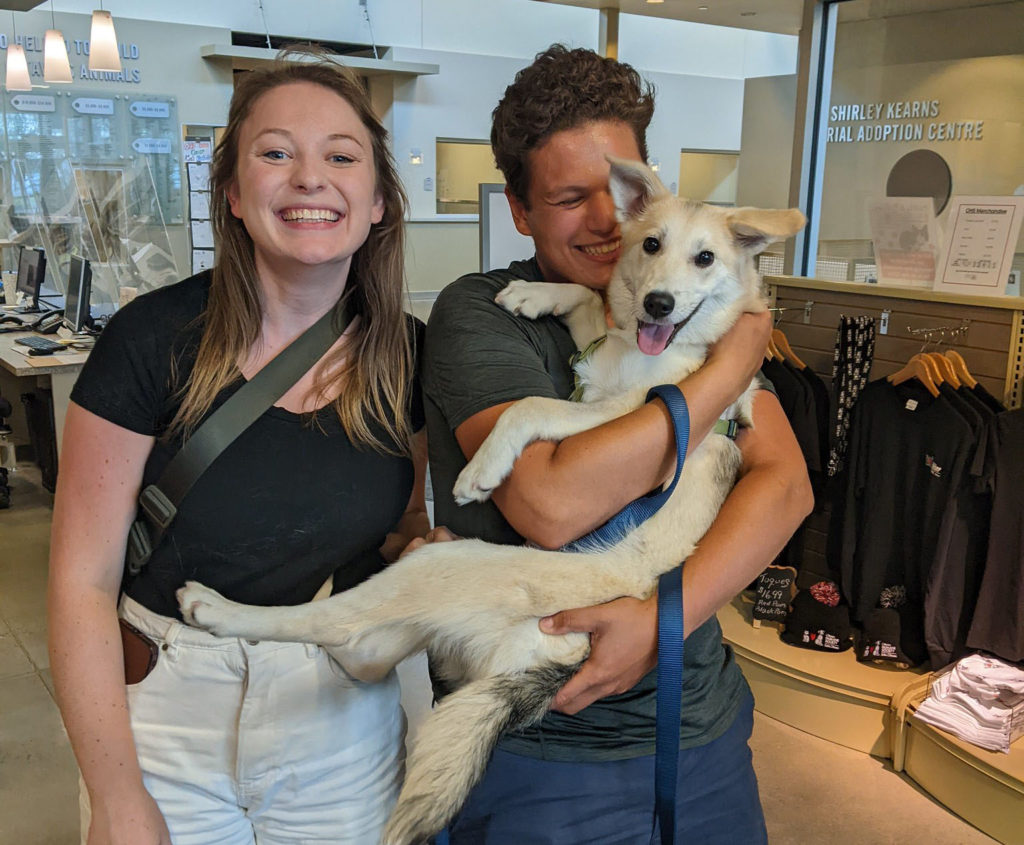 During the height of the public health crisis, adoption appointments were put in place out of safety and necessity. We couldn't have visitors in the adoption centre, but there were still animals who were ready to leave the shelter with their new family. Adoption appointments helped keep our team safe and ensured animals were still finding their forever homes.
While adoption appointments may have started as a way to boost safety, after more than two years of using them, we've discovered they have many benefits. Benefits for the families adopting and benefits for the animals.
Adopters have the time to carefully consider the exact animal they would like to welcome into their family. They are able make sure their household is on board to care for the needs of a specific animal. Rather than just being prepared for a cat, dog or hamster, they will be prepared for Doudoune, Marco or Walnut.
It's a great benefit to the animals to be matched with a family that is even better equipped to meet their needs. Adoption appointments give us the chance to guide the family through a one-on-one with the animal they are hoping to adopt. These meetings are so important in making sure there is a real connection between the animal and person, not just the impulse of puppy love. Adoption appointments help to ensure that when an animal is adopted, they will be with that family for their entire life.
It's the "new" way of adopting, and it's only done good things for the people and animals at the OHS. So, the next time you want to add a furry friend to your life, pick up the phone, give us a call, and we'll arrange an appointment with the perfect animal companion for you.
Shaun Renton
Manager: Adoption & Rehoming