February 3, 2023
The Mother of Shelter Medicine
"If we look at the diversity situation today and want to change it, we have to present opportunities to learn about the field and remove the barriers to joining it… We have to let people know they are welcome in the profession."
Dr. Lila Miller on encouraging more BIPOC to join the veterinary field.
February is Black History Month, a time to celebrate the contributions and achievements of Black people throughout history and the many ways diversity makes us stronger.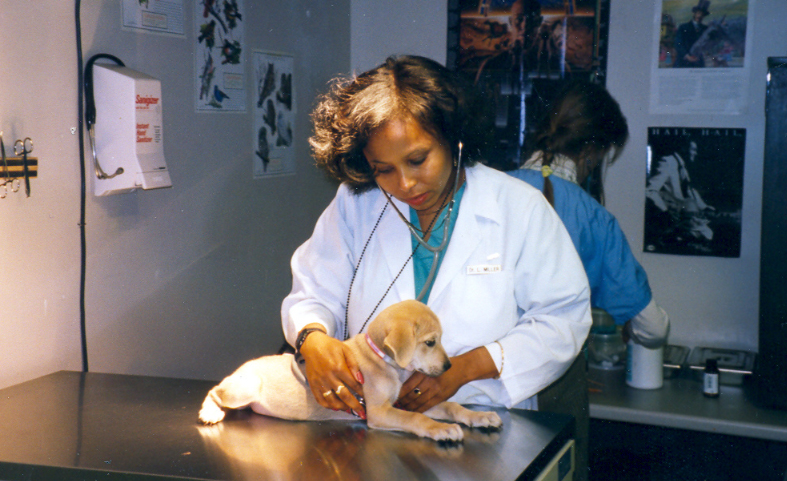 Dr. Lila Miller, also known as the mother of shelter medicine, is a veterinarian whose career is a shining example of breaking down barriers and fighting stigma.
In 1977, Dr. Miller was one of the first two Black women to graduate from Cornell University's veterinary medicine program. She endured discrimination during her education, noting that she was singled out because of the colour of her skin, and that on her graduation day, one of her professors admitted to her they had done everything they could to stop her from graduating.
We are so fortunate her professor failed — Dr. Miller is a champion for improving standards of care for animals in shelter. In 2001, Dr. Miller cofounded the Association of Shelter Veterinarians, an organization dedicated to advancing the field of veterinary shelter medicine by publishing guidelines and standards for shelter medicine. She also taught the first American course on shelter medicine — making a bright future possible for many animals.
It saddens me to think of a world where Dr. Miller's professor had succeeded in their scheme to prevent her graduation. Throughout North America, her effort and inspiration have saved countless lives. We owe it to her, to our communities — and to the animals — to live by her words, for the betterment of all.
Sharon Miko
President & CEO