February 9, 2023
Giving a Voice to Those in Need
I've said it before, but Ottawa is full of generous people who care and give to animals in need. There are a few ways that people show their support. Some make a gift whenever they are able. Others donate monthly. Younger people might run a lemonade stand or host an event at their school for the animals.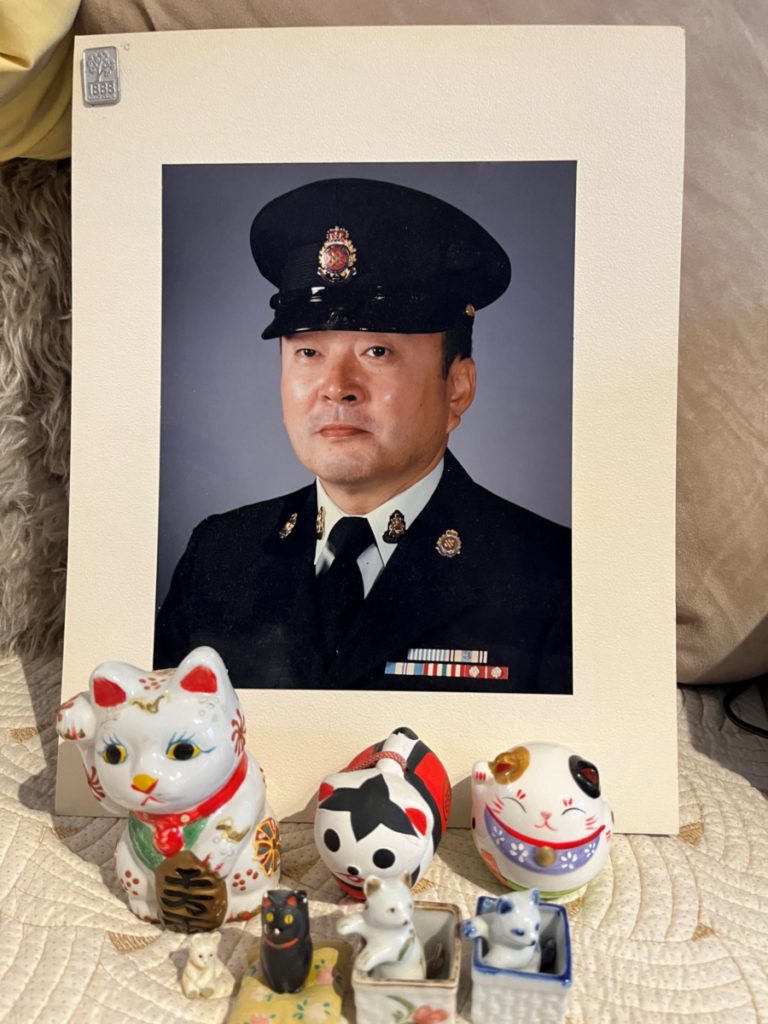 And there are also people who leave a gift for the animals in their will, which is a great way to build a lasting legacy.
I had the honour of speaking with the nephew of an OHS legacy donor to find out more about why James Ito left a gift for Ottawa's animals.
When Andrew Hasegawa went to his Uncle Jimmy's Centretown apartment to help move him into a care home, he was shocked and touched by the former senior military official's extensive collection of cat mementos and Ottawa Humane Society keepsakes. Andrew discovered that not only was his uncle a protector of Canadians, he was also a dedicated protector of cats.
During the Second World War, as a Japanese Canadian, James was forced into an internment camp. Once he was freed from the camp, James was separated from his parents when they returned to Japan, and he remained in Canada as a young teenager.
James found family in the Canadian Army, where he served for 35 years and earned the rank of Master Warrant Officer. The position suited James' protective nature since he was responsible for ensuring those on the frontlines had the supplies and ammunition they needed to complete their missions. Because of his military career, James never had any pets of his own.
Later in life, James suffered a stroke and lost the ability to communicate. Despite this, his love of cats became apparent to Andrew. First through the discovery of James' extensive collection of cat and OHS keepsakes. And when Andrew became James' primary caregiver, James' face would light up whenever he saw Andrew's cats Lola, Sosuke and Suki.
Upon James' passing, Andrew became his estate executor. He learned that on top of the legacy gifts James left in his will for various military organizations, he also left a generous donation to the OHS.
"The fact that Uncle Jimmy left the Ottawa Humane Society in his will truly shows his dedication to cats… The two things he loved most in life, other than his wife, were the military and cats," Andrew explained. James was inspired to care for Ottawa's homeless cats and left a legacy gift to protect those who don't have a voice of their own.
James is one of our amazing legacy donors. If you would also like to leave a gift for the animals in your will, get it touch with us at legacy@ottawahumane.ca.
I can't wait to hear your story.
Nicole Burgess
Senior Manager: Donor Relations