February 16, 2023
Letting Go, For Love
It's a question that comes up often: what would make someone surrender their pet to the OHS?
Surrender sounds like a scary thing, doesn't it? It sounds like giving up, failing, or even leaving the pet behind — but that couldn't be further from the truth.
It may be surprising, but the decision to surrender a pet is often made out of love. Imagine these situations:
An owner's job circumstance changes, and they are no longer home often enough to meet their pet's needs. To make sure their pet has a home prepared to meet their needs, they choose to surrender them to the OHS;
A couple brings a new child into their family. Their existing pet is very uncomfortable around the child and seems to be constantly stressed out. To keep all of their family safe and happy, the couple chooses to surrender their pet; and,
A family loves their pet very much, but they were not prepared for an unexpected health issue that will be very costly to treat. To make sure their pet can get the care they need, they surrender them to the OHS.
These scenarios are real, and I see them at the OHS regularly.
Just last month, an adorable, heart-melting puppy named Cuddles was surrendered into our care. She was in perfect health and wildly friendly. It was easy to wonder why someone would surrender a dog like her.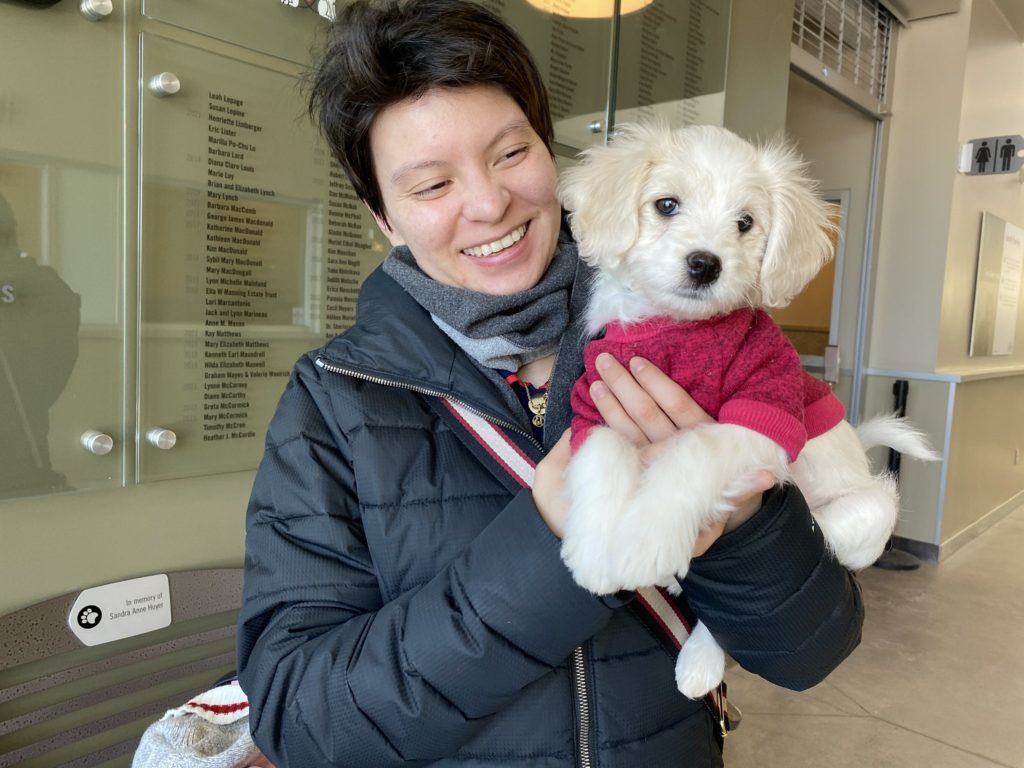 But her previous owner had a good reason — ensuring the safety of Cuddles and the safety of the owner's older dogs. Turns out, when Cuddles' previous owner brought her home, the owner's older dogs started growling and snapping at Cuddles. Despite the owner's efforts, she couldn't manage the situation. Surrendering her to the OHS was the best way to ensure the dogs' aggression didn't turn into an actual attack and to give her the best chance at finding a new home.
Today, Cuddles goes by Evee and is living happily with her new family. Her story is one of many examples of how surrendering a pet to the OHS can be in the animal's best interest.
The OHS is here for all of Ottawa's animals and their families. Our goal is to help families stay together whenever possible, and when staying together isn't an option, we're here to help you and your pet.
Surrendering is a hard decision, but it often comes from a place of love.
Shaun Renton
Manager: Admissions & Rehoming