August 23, 2018
Kitty Crisis 2018: Part Three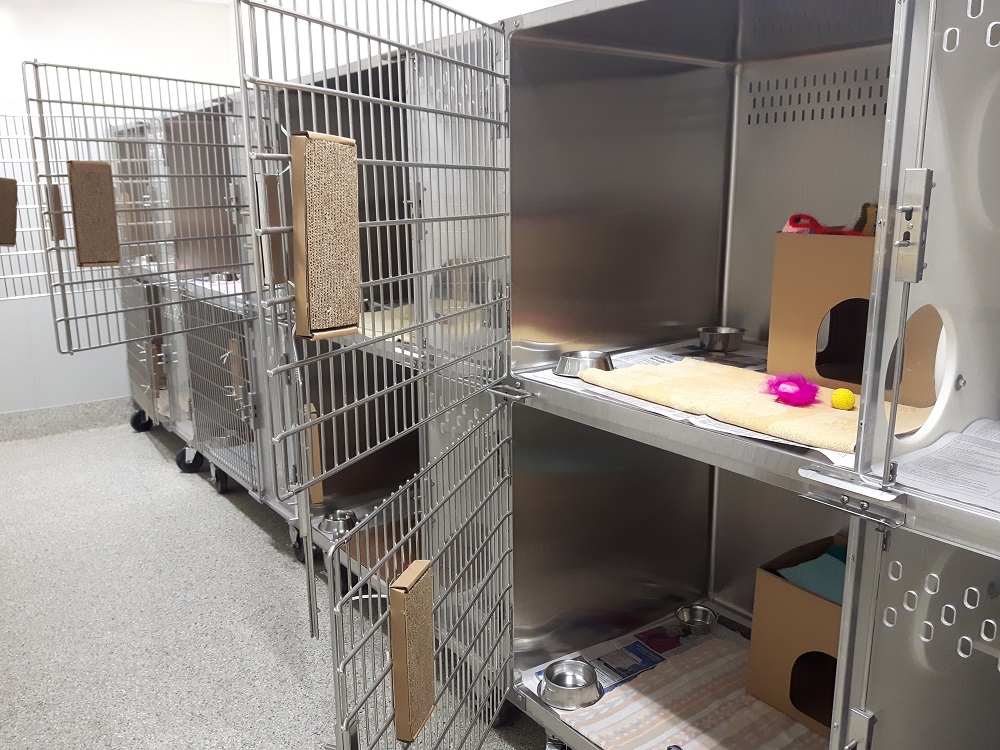 I have said and written many times that our supporters are an amazing group of very special people: you care, you give and you act. Just three weeks ago, we reached out to you when our cat population spiked and surpassed 500. We asked that you donate, foster, and if you were ready, adopt.
And boy, did you come through! In the last three weeks, you adopted an astounding 308 cats who desperately needed a forever home!
Because you were kind enough to find your new best friend at the OHS, the crisis in numbers of cats has moderated and we are now able to keep up with all the animals' care needs. Thank you for giving us all the joy of seeing empty cages in the shelter.
I heard that a few people came by thinking that the OHS was offering adoption without fees. I am very sorry if you were disappointed. I know that some humane societies waive fees when their cat population rises. The OHS doesn't, though we do offer reduced fees for certain animals with special care needs. We feel that paying a modest adoption fee is an important part of our message about taking responsibility for a pet ownership, financially and otherwise. Moreover, cats are already severely devalued in our society by many and we don't want to further contribute to this.
The OHS takes another tact, instead of lowering the cost of an adoption, we work very hard at increasing its value.
In fact, the value in adoption inclusions at the OHS vastly exceeds the adoption fee. Such services as sterilization, vaccination, microchipping and others total over $600 for cats. Add this to the inclusions of our partners and sponsors:
Vouchers for veterinary services from our friends at Cedarview Animal Hospital, Fisher Glen Animal Hospital, Stittsville Small Animal Clinic, and VCA Animal Hospitals add up to a lot.
If you adopt one of our Pet Valu adoption partners, who are providing coupons for valuable discounts on pet basics, and a free engraved pet tag with every cat adopted from their location.
Cats adopted from our PetSmart adoption partners will come home with valuable coupons for pet supplies, as well as a free overnight stay at a PetSmart PetsHotel.
If you adopt at the OHS itself or at any Ren's location, you will receive a $25 gift certificate.
All totaled, the value of adoption at the OHS is close to $1,000! So, even with a modest fee, adopting isn't just the right thing to do, it's the best deal in town!
Bruce Roney
President and CEO