September 22, 2022
You Didn't Have to do This
I learned a sad lesson many years ago. A man surrendered two beautiful Borzois — a pretty unusual event at the OHS. I found out the next day that the staff were talking amongst themselves, outraged that anyone would surrender two young, healthy pets. I found out shortly after that the gentleman surrendered his dogs because he had terminal cancer. I have used this story with staff ever since. It's a lesson in not judging people or their circumstances. This man was not a bad person. He trusted us with his beloved pets. He had faith in our ability to care for them.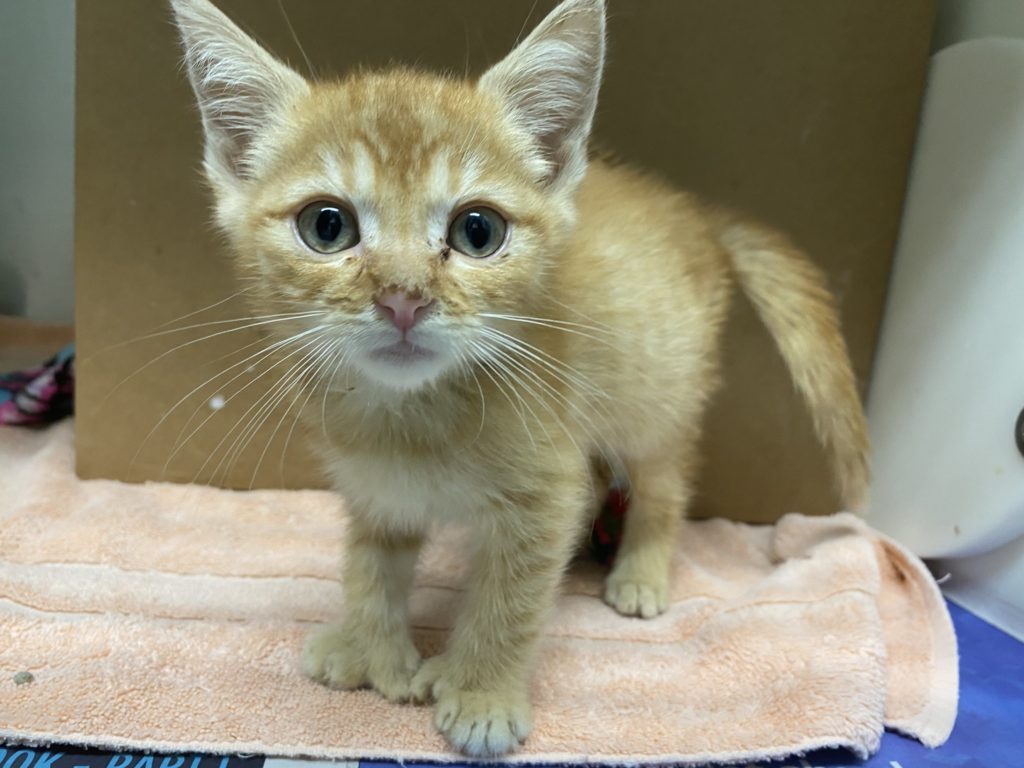 You may have seen this recent story about a crate of five kittens left in Overbrook in late August. Ottawa By-law Services brought them to an emergency clinic. One died there. The four remaining kittens were transferred to OHS. One died in our care, another two were dying and had to be euthanized. The one surviving kitten is recovering in foster care and improving daily. The story evokes a strong emotional response and has gained attention locally — spawning outrage in our community. As this unfolds, I want to address the person responsible:
I don't know why you abandoned these kittens, but I suspect you are not a bad person. I think maybe you were desperate and didn't know what to do. I want to believe you thought some kindly person would find the kittens and that they would be okay. Rest assured that Keebler, the one remaining kitten, is safe. He's getting tons of attention from our team, and he's on track to find a loving family soon.
To you and anyone else who is facing a desperate situation, I want you to know you don't have to do this. The OHS is here for you and for animals. The OHS never lets fees be a barrier, and we will not judge you or the situation you are in.
We learned not to judge you many years ago.
Bruce Roney
President & CEO