November 12, 2015
What We Do For Kids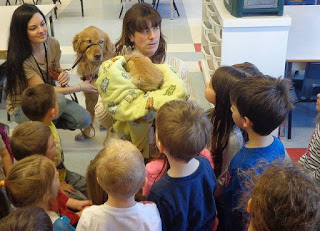 International Humane Education icon Zoe Weil bases much of her efforts on her belief that "the world becomes what we teach," and we agree. The OHS is committed to helping animals today, but we know that, to create real change for animals in our community, we can't stop there. We need to work now to help the animals of tomorrow, too. But how?
A key component in achieving long-term change in animal welfare is one which is key in achieving change in virtually any issue: we have to reach, inspire, and empower…children. Children are the next generation – of politicians, of parents, and of pet owners. They will base their decisions and their actions on the knowledge and experiences they acquire throughout their lives. So we are working hard today to ensure we have a positive impact on the lives and futures of both kids and animals in Ottawa. Here's how:
Combined, our efforts are reaching tens of thousands of children in Ottawa each year. Our goals are to create positive, meaningful experiences that impart knowledge, empathy, and essential character development onto every child we meet and teach. In the next generation, we are creating the future voice for animals. We are shaping what our world – their world – will become.
Andrea Tatarski
Coordinator: Humane Education