November 19, 2015
Friends Indeed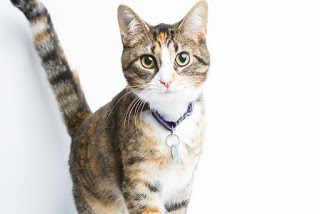 You've got to have friends, the song goes. And at the OHS, we are lucky to have so many good friends. There is simply no way that we could care for the more than 10,000 animals that need us every year without our friends: amazing volunteers, community-minded veterinarians, donors committed to the animals and so many more. In fact, thousands of friends help make the OHS work for the animals and for our community.
One group of friends we don't talk about a lot are our Pet Adoption Location (PAL) partners. Growing from only two locations two decades ago, the PAL program now adopts more animals than the West Hunt Club shelter through 26 locations!
Our PAL partners do the animals a tremendous service. The retail locations generally have hours longer than our own Adoption Centre and the multiple locations mean that there is one or more in almost every part of the city. During the warmer months, when 40 or more animals may come into our care every single day, PAL dramatically expands our capacity to care for and rehome this huge number of pets. Most PAL locations provide all of the feeding and care, saving the OHS a lot of time, effort and money. And speaking of money, the PALs don't take a commission, so all the adoption fees all come back to the OHS to help more animals.
Recently, we were approached by a veterinary clinic that wanted to become part of the PAL program. They would adopt cats directly from their clinic, and by the way, throw in any medical interventions that the cat might need before adoption. Brilliant! I wish I had thought of it. Now there are three veterinary PALs.
I hope you will check out our list of PAL locations and shop with our friends. And when you are there, thank them for being such a good friend to the animals.
Bruce Roney
Executive Director