April 13, 2017
What Our Statistics Tell Us About the Easter Bunny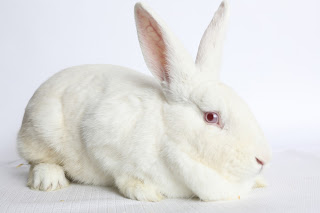 With Easter approaching, some of our colleagues in the humane movement are reminding their communities that adopting a rabbit at Easter is a terrible idea. Some imply that thousands of bunnies die every year because children tire of the rabbit quickly and they end up in shelters, euthanized for lack of homes. This may happen in some communities, and reminding people to be responsible when it comes to bringing any pet into their homes is always a good thing. But as is so often the case in animal welfare, myth sometimes beats out fact, rigid thinking can be counterproductive, and reality is not the same from community to community.
So, what is the story in our community?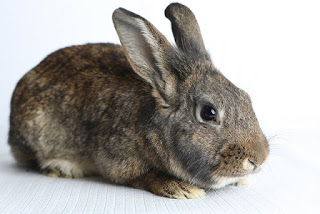 Last year, the OHS cared for 208 domestic rabbits. Of these, close to 40 per cent were surrendered by their families. Another 36 per cent were stray and 23 per cent were transferred to the OHS from other humane societies and groups. The busiest months for surrender of bunnies are August and September. In contrast, for dogs and cats, the months for highest owner surrenders are May and June.
So what does this tell us about the problem of rabbits given at Easter? The fact that the highest surrender months — at about double the average month — are about six months after Easter means there likely is an issue. But the number surrendered in those two months totals only 26. So it's a problem, but likely not a big problem. These numbers of rabbits coming into our care are relatively manageable and we have discovered that there are good homes for bunnies if we sterilize them before adoption.
Like adopting cats and dogs at Christmas, we have changed our thinking about adopting rabbits at Easter. No, we don't think giving children at pet rabbit just because it is Easter is a good idea. But, if someone has done their research, concluded that a rabbit would be a good pet for their family, and is willing to meet all of the rabbit's needs, then why not adopt at Easter? All of the normal adoption procedures apply, no matter what time of year. Easter may be an impetus for a family to start their research on bunnies as pets. For a lot of lucky people, it is a three — or even four-day weekend. That's free time for families to integrate a pet into their home. In fact, it may be the best time for many to adopt a rabbit — or a cat or dog for that matter.
So, bunnies at Easter in our community? It's a good opportunity to remind ourselves to adopt only if we are prepared to make a commitment to any animal's needs for its lifetime. But it's also a time to find forever homes for pets, including the bunnies.
For more information about rabbits and their care, please visit our website.
Bruce Roney
Executive Director