September 21, 2017
Troubles in the Hen House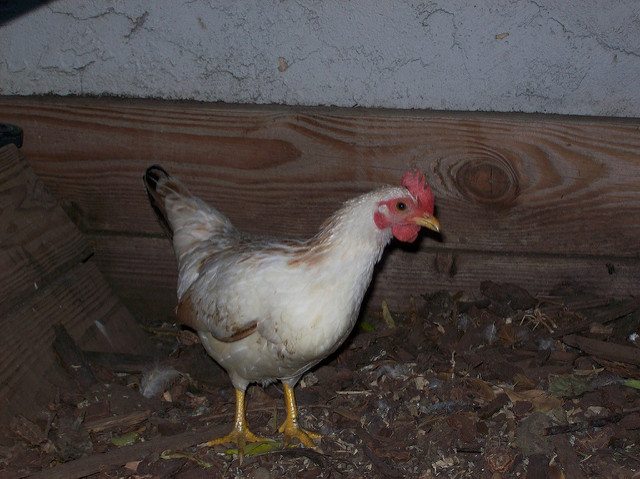 Urban chickens are a DIY take on the farm-to-table movement. But the well-intentioned and trendy hobby has a dark side, from disease transmission to animal cruelty.
Our friends at the Humane Society of the United States (HSUS), publishers of our go-to Animal Sheltering magazine, just printed a feature article on the issue of backyard chickens. The demand for a bylaw to allow raising chickens in the urban parts of the city hasn't come up in Ottawa lately. The OHS last corresponded with council on the issue in 2010, but the topic is too trendy not to rise again.
Back in 2010, the OHS provided a list of arguments and concerns, vehemently opposing urban chickens. The list was long and far-reaching, and included concerns about the care and welfare of the chickens, and the need for a plan to care for the chickens when no longer wanted or at-large. Other concerns ranged from noise to disease transmission.
The OHS also provided a long list of services and regulations that would need to be put in place, should councilors have decided to proceed. (They didn't; we were relieved.)
While the HSUS article acknowledges that, in some cases, chickens might be better cared for in a backyard than a factory farm, it adds a number of facts and anecdotal information that underscores that in most cases, urban chickens are a bad idea that is becoming more common.
The problems are myriad. Untrained hobbyists read up on raising the birds online where misinformation is rampant, treating ailments with ineffective home remedies and leaving the animals to suffer. Chickens, descended from tropical ancestors and not designed for snowy winters, are left to freeze outside in harsh northern climates. The hatchlings are most often purchased online from hatcheries that sell to factory farms — the same industry the self-styled urban poultry producers are taking pains to avoid. Then, when the hobby grows tiresome, the chickens are abandoned.
The trend has led to the rise of chicken rescue groups, such as Farm Sanctuary in Watkins Glen, New York, just one overwhelmed sanctuary who report taking in about 12 chickens a month in 2009, but 99 backyard chickens a month in the first five months of 2017. A large proportion of their residents are unwanted roosters purchased on-line, then disposed of when it becomes clear that they will not be laying eggs.
The article points to some hard facts that were not available when the OHS was presenting our concerns to city council. The Centers for Disease Control and Prevention in the U.S. says it "'…saw the largest number of illnesses linked to contact with backyard poultry ever recorded' — eight separate outbreaks of human salmonella infections affecting 895 people from 48 states."
It is important that we all understand the implications of backyard chickens for the chickens and for our community before adopting this particular trend.
Bruce Roney
Executive Director