June 16, 2023
The End of Chemical Testing on Animals
Animal welfare in Canada took a huge step forward this week. Bill S-5 passed the Senate, amending the Canadian Environmental Protection Act and creating a clear path for Canada to phase out the cruel and unnecessary practice of chemical testing on animals.
More than 40 countries worldwide have already banned chemical testing on animals, and Canada is committed to joining their ranks.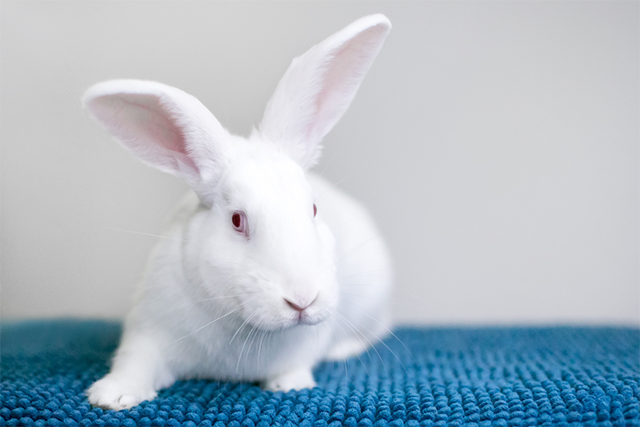 Cosmetic products tested on animals can range from makeup, perfume, lotions, hair products, nail polish, shaving creams, deodorant and more. Millions of rabbits, rats, guinea pigs and mice in Canada are subject to this cruelty every year — often causing the animals extreme distress, discomfort and pain.
Alternatives to animal testing are already available and in use, and Canada's plan will involve prioritizing these alternatives and their wide-spread application.
Make no mistake, this is a victory for animals, but I'm only letting myself be cautiously optimistic. Plans are good and key in affecting change, however drafting the plan is often the first step — the follow through is just as important.
We deserve a moment to celebrate this momentous occasion, and the animals need us to maintain our fervor. I hope you'll join me in closely following the plan for phasing out chemical testing on animals and continue to be an incredible advocate for those in need.
Your voice is making a difference, and right now is the perfect opportunity to push harder than ever before for the animals.
Sharon Miko
President & CEO