June 23, 2023
Major Victories for Animal Welfare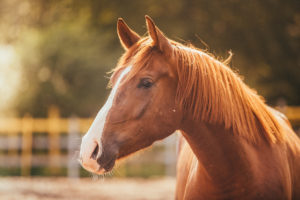 June has been an excellent month for animal welfare in Canada. Here are some of the big wins:
Bills S-5 and C-47 have passed – two pieces of landmark legislation that ban cosmetic animal testing and trade, and phase out toxic chemical testing on animals
The Horse Protection Act was introduced in the Senate, proposing a ban on the export of live horses for slaughter.
Ontario passed Bill 102 which includes amendments to the Provincial Animal Welfare Services Act — aimed at improving review processes, narrowing gaps in animal welfare services inspectors' authority and strengthening protections for animals.
I'm thrilled with the wealth of success the animals have seen this month. What this means, is your voice is being heard. Your voice, demanding a brighter future for animal welfare in Canada.
However, there is still much work to be done. Each of the successes above will need to be carefully monitored and those responsible for their implementation will need to be held accountable. We need our voices to keep being heard.
Ontario is still facing down significant challenges in animal welfare. Some of these issues include:
Inconsistent regulations for roadside zoos, creating a patchwork of legislation throughout the province.
The province's reversal on banning dog hunting pens, allowing more of these cruel businesses to operate.
The Provincial Animal Welfare Services Act, while strong on paper, has many gaps in practice and a history of failures that have resulted in animals suffering.
It's a laundry list of change and doesn't include all possible improvements that could be made for the animals. Even still, animal welfare is heading in the right direction and advocates are making headway and seeing great success.
This is an incredible opportunity to press on and secure even more wins for the animals who need us.
Sharon Miko
President & CEO