July 21, 2023
Local Rabbit Sets the Record Straight: Why Bunnies are the Best Pets Ever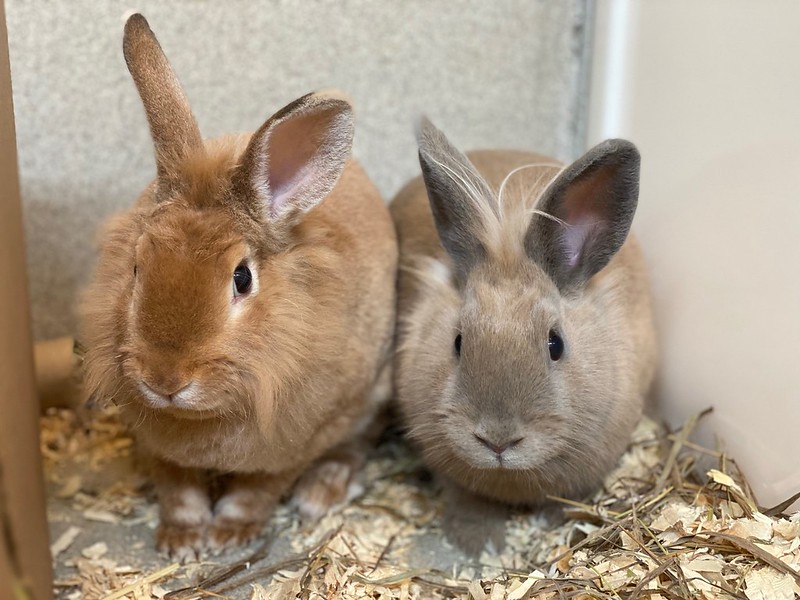 You know what gets my ears in a twist? People always say they're dog or cat people and totally ignore rabbits like me and my buddy, Pooh.
I don't get it.
Rabbits are adorable, cuddly, friendly, and we're not going to slobber all over you or scratch up your furniture. Dogs? You have to walk the beasts multiple times a day and good luck having breakables around the house. They got no respect for personal space or your family heirlooms.
On the other hand, bunnies are happy to calmly explore your home and don't need to run like 1,000km every day. Yeah, we'll pop a binky or two when we're pumped, and love playtime and toys, but we're civil, refined creatures.
I've heard a bunch of people don't even know that rabbits can be litter trained. Cats aren't the only ones who know to keep it tidy and do their business in a box.
Am I convincing enough yet? How about the fact we're dang vegetarians? You don't need to worry about super stanky breath (if you've got a cat or dog in your life, you know what I mean) and we'll help you polish off that head of lettuce in the fridge that you never would have been able to finish.
To recap:
Rabbits are super sweet, have unique personalities and are the perfect roommate;
We're not gonna judge your home, we're cool with a smaller place and your décor is mostly safe with us;
We'll do our business in a litter box to help keep our home clean;
We'll help you cut your fresh veggie waste waaaaay down. Cats and dogs are doing literally nothing to fight climate change; and,
We're social butterflies who love to have another rabbit as a friend. Meaning you'll have two stupidly cute rabbits to keep you company. And you'll love it.
If somehow all of that's not enough for you to adopt a rabbit, how about that the OHS is running a special adoption deal on rabbits from July 23 to 29? You get more than 20% off our adoption fee, a free bag of hay, and a gift card to supply our first week of veggies.
OH! And unlike the buns listed on Kijiji and other places, the OHS has already spayed/neutered us and checked us out to make sure we're healthy and chill. No surprises.
If for whatever reason you don't want to adopt me and Pooh, there are rabbits of all shapes and sizes at the OHS who are perfect for you and want to hop into your home right now.
You've been making a mistake all your life not having a rabbit. But you don't have to keep making the same mistake. Adopt a rabbit now.
Eeyore
Rabbit who has been waiting too long for a new home