July 13, 2023
Beyond Sheltering: Unexpected Ways to Help Animals Everywhere
The OHS is here for pets and their families today. The mother cat and her kittens who were found fending for themselves. The dog who got loose from his family and was reunited at our lost & found department. The pets whose family unexpectedly could no longer care for them and had to make the difficult decision to surrender to the OHS.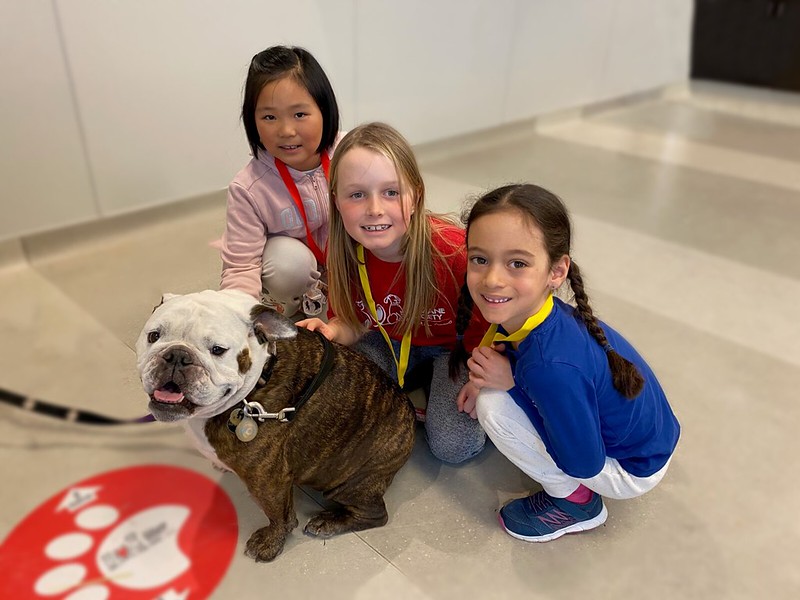 We help animals today, and we're also looking out for tomorrow's animals — ideally preventing pets from ever needing to stay in the shelter.
Right now, there are packs of children roaming the adoption centre, and they are going to be here throughout the summer. Don't worry. They're supervised. And they're learning.
It's all part of the OHS summer camp experience, and a cornerstone of building a better future for Ottawa's animals. Today, the kids will pick up some basics of looking after a pet and how they can help care for their pets at home. But we're also igniting their curiosity and their compassion — creating the next generation of animal advocates who will look after tomorrow's animals.
Camps are just the beginning of these efforts. The pandemic dampened our programs, but in the past year we have brought them back in force. Here's what we're doing today, to help keep pets healthy and in their homes, and to prevent the causes of pet homelessness:
This is just some of our programming and how we are working with our community to build a brighter future for the animals, and we're planning for new initiatives every day
Sign up, share and find out more about programs at the OHS. There's a little something for everyone. Get involved in helping animals everywhere right now!
Sharon Miko
President & CEO