August 10, 2018
Like Good Strawberries, Cats Are Seasonal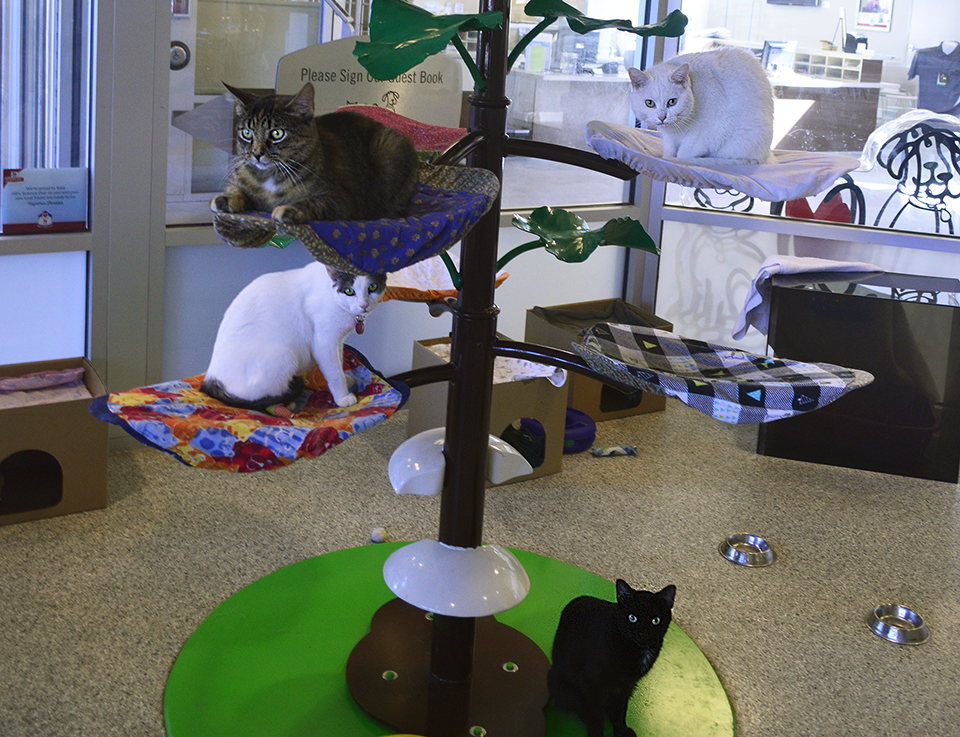 The OHS has been reaching out to our community a lot over the past week. You see, our feline population, which had been relatively moderate over the spring and early summer, suddenly spiked. Last Thursday, we hit a total of 500 cats in our care spread between the shelter, our own Adoption Centre, our pet adoption location partners, and our quickly-filling foster homes. I just spoke with one of our supervisors who told me that a man is on his way over with another 15 cats that he says he absolutely has to surrender to us today.
The season we knew would come eventually, came suddenly and it came dramatically.
To add to our challenges, our website has been wonky and failing periodically. We know what the issue is, and are trying to have it fixed soon, but please forgive us if it is temporarily unavailable, or—perhaps worse—says there are no cats available for adoption!
500 cats is a lot, and to be frank, we are scrambling. But I know a lot of people think this means we will be euthanizing cats for space. It does not mean that. The OHS does not euthanize for space. Not ever.
What we actually do is call in more staff, beg our foster homes to take more animals, get more out to our adoption partners as quickly as possible, and generally juggle the resources we have. Above all, we reach out to our community. We know you care about all of them and you want every one of them in a forever home. So, we ask you to adopt now, rather than later. We ask you to foster animals. And we ask you to donate.
We will get through this and the cats will get through this. Because of you.
Bruce Roney
President and CEO