May 7, 2020
Finding a Balance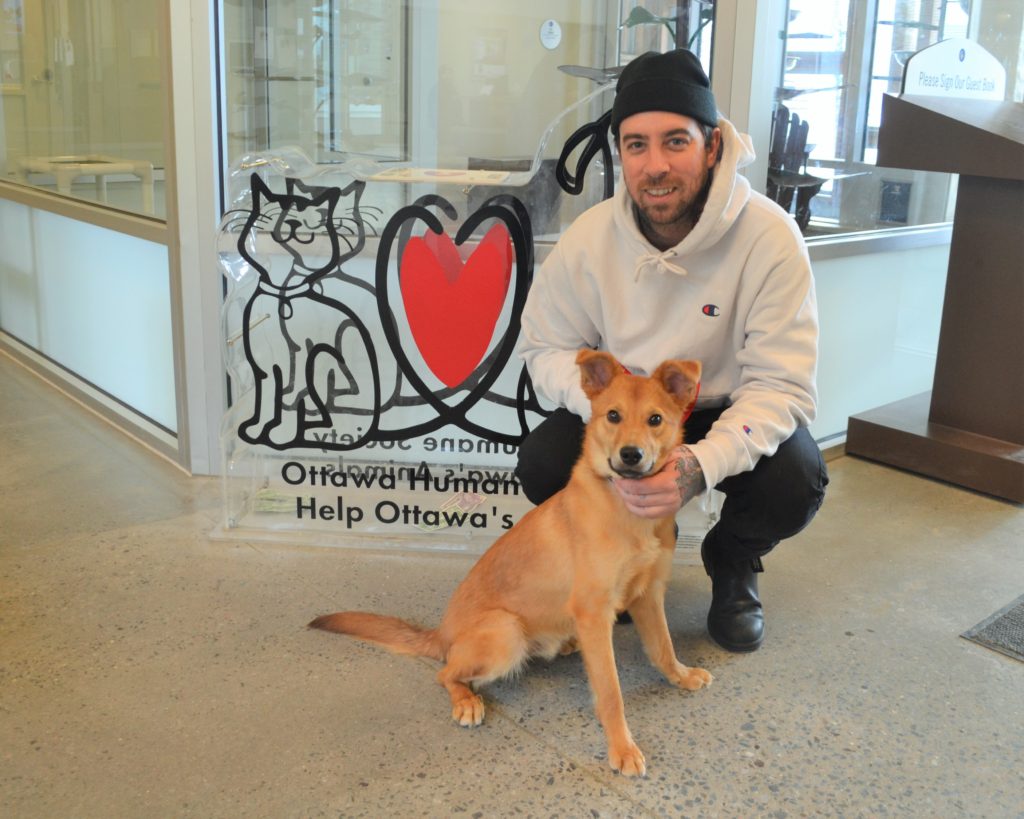 Throughout this crisis, like I am sure you have, the Ottawa Humane Society been trying to find a balance between over- and under-reacting in our decision-making. Small decisions can have big consequences. Information and the reality of this situation has changed frequently and it has been a challenge to adjust our plans to keep up.
Throughout the health crisis, the safety of animals and people has been our number one concern. We have relied on local, provincial and federal health authorities as well as animal health experts to insure the safety for everyone — human and animal. In the initial phase of the pandemic, opening adoptions did not seem responsible or in keeping with the advice we all were receiving.
We have learned a lot since then and this week, I am delighted that adoptions at the Ottawa Humane Society have reopened, but in a very different way.
Matching is still occurring. Animal greeting is still occurring. In fact all of the elements of our adoptions process are in place, but now by appointment and some of the elements are on the phone or from a distance.
We think we have found the balance between safety for everyone, getting animals into well-matched forever homes and meeting our community's desire to bring a new furry friend into their lives.
If you have been waiting to meet your forever friend here at the Ottawa Humane Society, have a look at the animals who are ready to come home with you.
Bruce Roney
President & CEO