November 19, 2020
COVID-19 and Animals: What YOU Need to Know. Part One.
Did you know, one of the world's top experts in infectious disease in animals lives in Ontario? Dr. Scott Weese is the former Canada Research Chair in Zoonotic Diseases at the University of Guelph and a veterinary internal-medicine specialist and chief of infection control at the Ontario Veterinary College. He writes an outstanding blog, called Worms and Germs that I follow regularly. He is a great friend of the Ottawa Humane Society and has always made himself available for any information we need.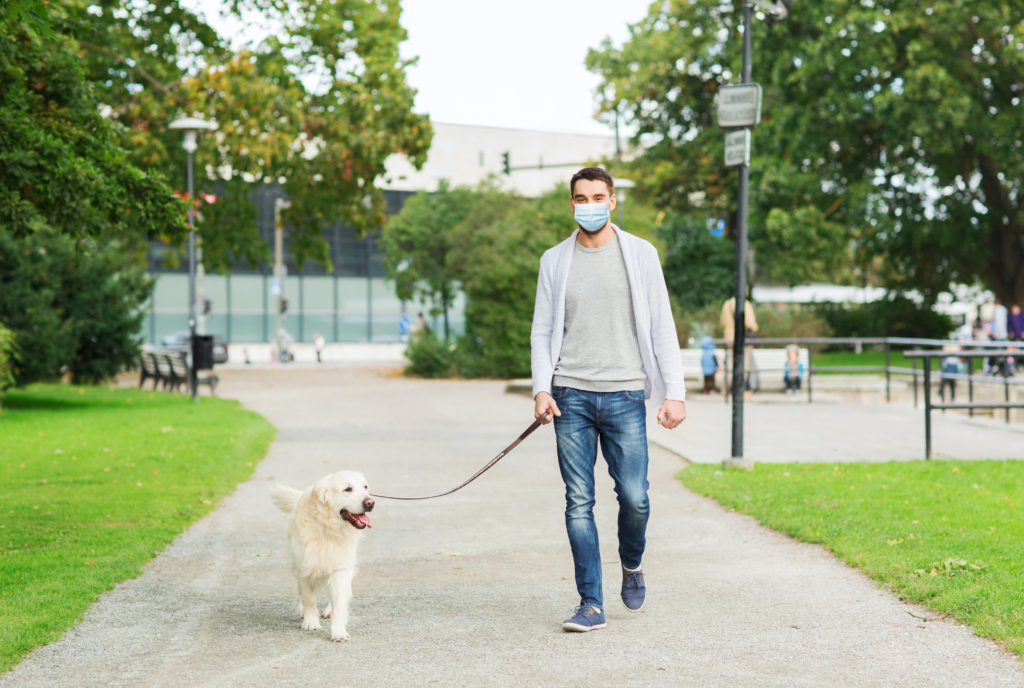 Over the past several weeks, in his blog, Dr. Weese has summarized what is known about COVID-19 in various species.
Dogs and COVID
Dr. Weese responded to the news reports of two outwardly healthy dogs in the Niagara region who tested (mildly) positive for the virus. Four people in the household had COVID-19. The family is now recovered. Still, the case raised concern in some circles.
So, what does Dr. Weese conclude about what this means for the family members? Nothing. He writes, "The people in the household were all infected, and that was almost certainly human-to-human transmission. The dog(s) were infected by the owners and at that point didn't pose any risk to the already-infected people."
What about other risks? Dr. Weese writes, "The potential risk from pets is if they have contact with other people or animals outside the household, such as going to parks, kennels or veterinary clinics. We don't know if dogs often shed enough virus to be infectious to others. We've been going on the assumption that dogs are low-risk for being infectious, and I don't think this changes anything. However, we certainly can't say there's no risk…"
As to neighbours, "There's also a plausible risk of transmitting virus to neighbours through the fence. Consider pets part of the household in terms of COVID-19 precautions. If people are being isolated, do the same with pets. It doesn't matter if a dog or cat is infected if they don't encounter anyone new."
Cats and COVID
Dr. Weese reviewed a number of published and yet-to-be-published research papers on cats and concluded:
Cats are susceptible to the virus
Most often, infections are likely subclinical (i.e. cats stay healthy)
Just like in people, some cats can get sick, including (rarely) fatal illness
Cats can spread the virus cat-to-cat, so we have to consider cat-to-human transmission a possibility (however uncommon)
Most cats that get infected are directly infected by their owners
So, Dr. Weese poses the question, should we worry about SARS-CoV-2 in cats? "Worry, no. But we should pay attention to it. There's a cat health risk, and we want to avoid that by reducing contact of infected people with cats…" He advises, "When you have someone isolating from the rest of the household (e.g. living in the basement), we want to make sure pets like cats are considered, so they're not tracking the virus from the infected person to the rest of the family."
For protecting against transmitting COVID-19 to your pets, Dr. Weese recommends using a common sense approach. If you're infected with COVID-19, limit your contact with anything with a pulse (not just people). If your household is isolating because of COVID-19 exposure, make sure it encompasses the whole household — furry family members included.  
At the end of the day, Dr. Weese says the same thing about pets and COVID that the Ottawa Humane Society has been saying about pets now and always: your pets are a part of your family. Treat them that way and we will all be better off.
Bruce Roney
President & CEO
Coming Soon: What Dr. Weese tells us about COVID-19 and pigs, horses, mink and other mammals.