November 26, 2020
Adopt a Senior Pet Month
Many of you know that five years ago, I decided I was ready for a new pet. My last pet had been a dog and though I knew that I had the advantage of being able to take a dog to work, long hours and periodic travel did not mesh well with adopting another dog — at least not for me. A cat, more forgiving in her care needs, was the better option for that stage of my life. So I began my search.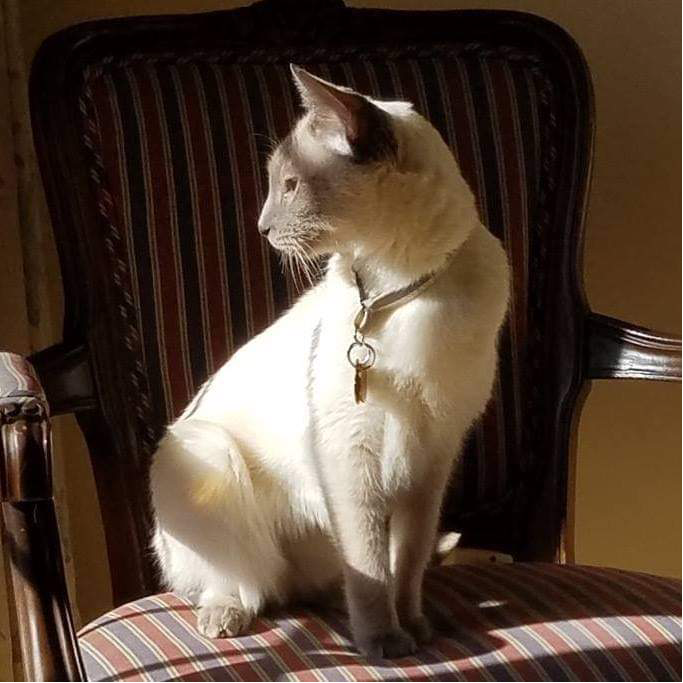 I knew I wanted an older cat. I wanted to know what she would be like up-front. My home was quiet and I liked it that way. A kitten tearing around the house and climbing the drapes did not appeal. Moreover, working at the OHS, I knew that many delightful cats were overlooked just because their bloom of kittenhood had faded. I felt I had a responsibility to give a home to an older cat.
So enter Gracie, the cat who must be obeyed. She was 10 then, demanding, but affectionate and talkative, as only a Siamese can be. But then, as now, she slept a lot and didn't bolt, having happily lived her whole life indoors. She didn't destroy anything and used her litterbox religiously. She has kidney issues, but this requires nothing more than a special diet. Up to age 15, Gracie has required little more than this.
Well-cared-for indoor cats live into the high teens and beyond. So 10 isn't senior, it's middle age. The OHS frequently has 10-year and older cats available for adoption with absolutely no health issues.
I have never regretted adopting a senior. She was a match for me. Though I regularly tell Gracie that she won the cat lottery, I know I did too. Next time you are considering bringing a new best friend into your life, maybe a senior will be a match for you too.
Bruce Roney
President & CEO