May 5, 2022
A Week with History
Ever heard of National Little Pampered Dog Day? How about International Pooper Scooper Week? There are a lot of awareness days, weeks and months in animal welfare. They range from the mildly amusing to the very serious, like National Pet Fire Safety Day and Immunization Awareness Month. At the Ottawa Humane Society, we often leverage these events to get our animal welfare messages out to our community.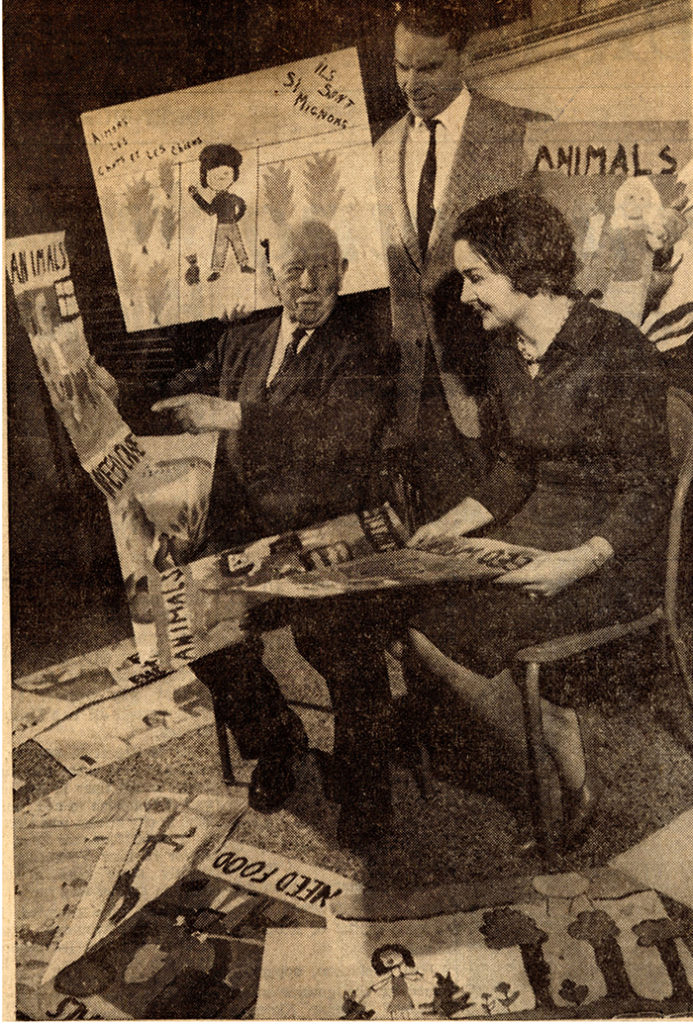 You may not be aware, but this week is Be Kind to Animals Week. This week is among the oldest, if not the oldest of these observances. Nowadays, we don't do much for this particular landmark as our thinking has moved beyond mere kindness in our relationship with animals. Years ago, though, it was a mainstay of our humane education programming with children and youth.
A few years back, an OHS supporter gave me a book she won in an OHS-sponsored Be Kind to Animals Week essay writing contest, Stories of King Arthur and the Round Table. It's printing date: 1927!
Hanging in the hallway just outside my office is an undated news clipping and photo of A.Y. Jackson serving as judge for the OHS Be Kind to Animals Poster Contest. Yes, it's that A.Y. Jackson, member of the Group of Seven!
Clearly, once upon a time, Be Kind to Animals Week was a very big deal here at the OHS. While the OHS and the humane movement have evolved since then, its core message influenced generations of young people and shouldn't be forgotten.
Bruce Roney
President & CEO