March 24, 2022
A Simple, Life-Saving Idea
Last Friday was pretty exciting at the Ottawa Humane Society. We had a fire truck visit. And the fire chief too. They visited to help launch a life-saving partnership.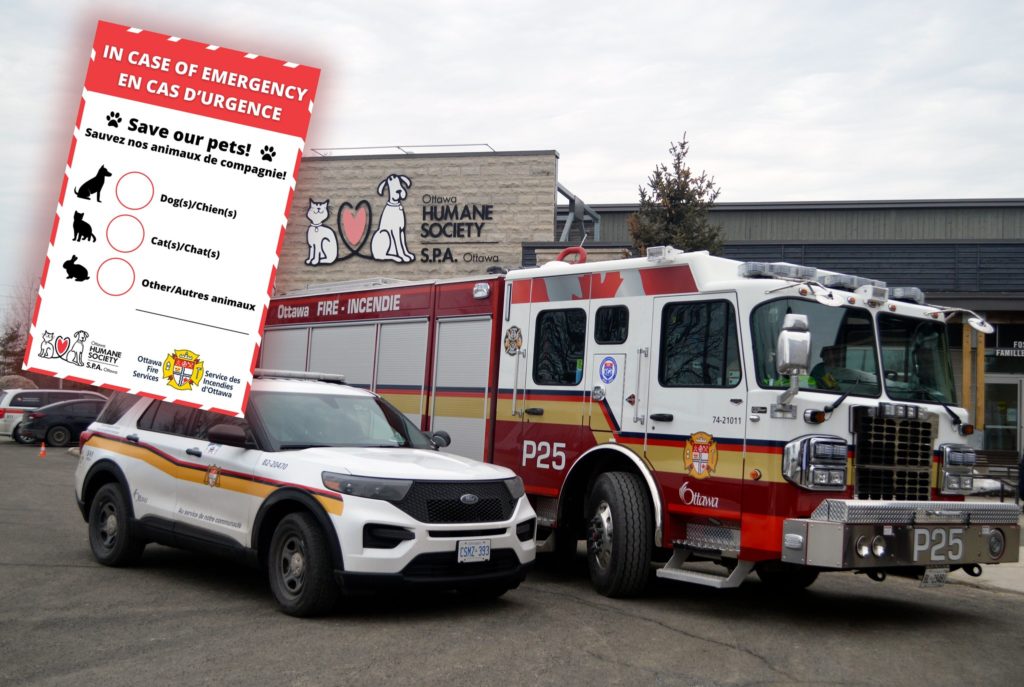 Ottawa Fire Services and the OHS have teamed up to save lives by creating and distributing a simple decal. In a fire or other life-threatening emergency, the decal tells firefighters and other first responders that there are pets in a home; it tells them how many pets and what species need to be rescued.
You can protect your beloved pets with this simple decal. Because of the generosity of our donors, the decals are free for the asking. You can get yours by visiting the OHS website.
Don't wait. Your pet's life may depend on this simple idea.
Bruce Roney
President & CEO