July 12, 2018
A Sad Reminder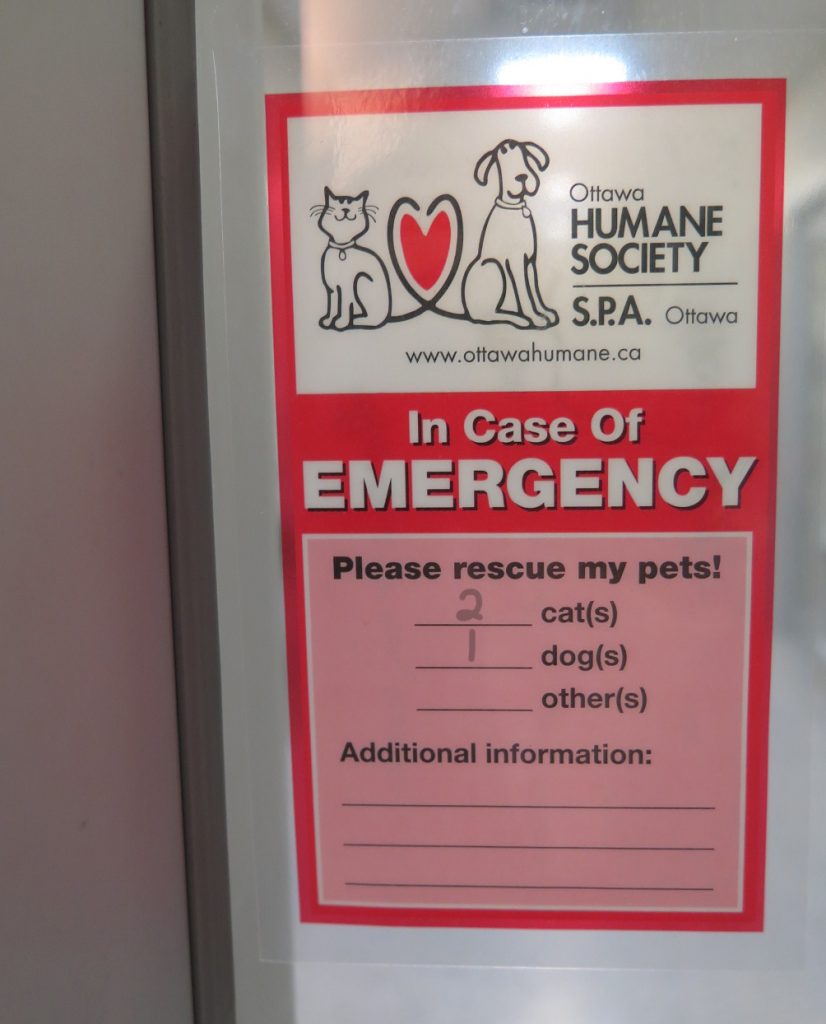 It is sadly ironic that this coming Sunday is National Pet Fire Safety Day, given the tragedy we witnessed just last week at the SPCA of Western Quebec. The tragic loss of over 70 animals should be a reminder to us all to consider our furry friends when preparing for unexpected fire emergencies. According to the (American) Red Cross, every year about 500,000 pets are affected by fires, and nearly 1,000 home fires are accidentally started by the homeowners' pets. It is so important that we all remember the animal members of our family when it comes to fire prevention and to have a plan when the unthinkable happens.
Here are a few things to consider:
Don't burn candles unattended. Pets are naturally curious but not as cautious as we might like. Wagging tails and curious cats can knock over candles. Consider flameless candles as an alternative.
Have a plan in place when you are home. Know which family members will be responsible for which pet.
Keep leashes near the exits, so you can grab them on your way out the door during an evacuation.
Make sure your home has functioning smoke alarms on every level of your home, and in the main corridor outside each bedroom area. Ensure you replace the batteries twice a year. Consider using the time changes in spring and fall as reminders to change batteries.
The OHS has emergency cling film "stickers" for your front door, alerting first responders about the number of pets in your home. You can purchase them for only a dollar at our Buddy & Belle Boutique here at the OHS.
This National Pet Fire Safety Day, please invest a little time to keep all members of your family safe from fire.
Bruce Roney
President and CEO