September 3, 2020
When a Friend's Pet Dies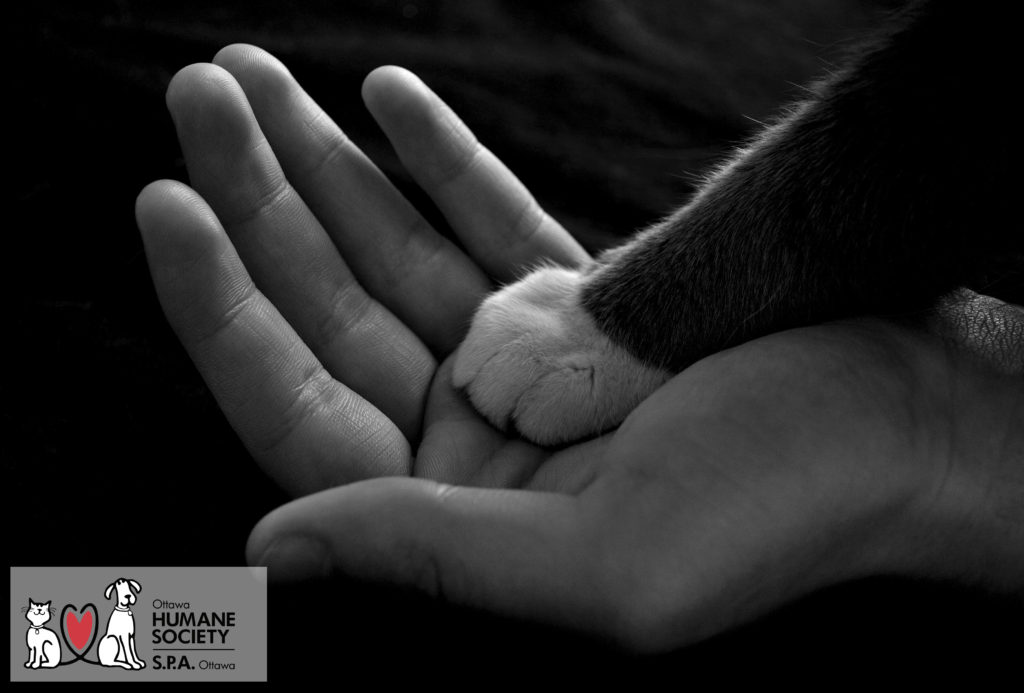 Last week, I spent a very pleasant evening in the backyard of my long-time friend, Genevieve —and yes, wine was consumed. At one point, Genevieve mentioned how much she loved the Ottawa Humane Society's Pet In Memoriam Program. I was intrigued. Friends often comment on OHS programs that are close to their hearts, but never this one. I wanted to know more.
She told me her daughter was off at university and her daughter's hamster had passed in her absence. "She loved that little creature and took such good care of him. It was really sad. We didn't know how to make things better until my brother mentioned making a donation to an animal charity in her hamster's name. So, I went onto the OHS website and found the In Memoriam section. It was really easy to use and I loved the e- or print cards that we could personalize. Even though we were far away, it was such a nice way for us to let our daughter know we loved her and cared about her loss and were right there with her."
Since then, she told me she has made donations at least 10 times as several of her friends had lost their beloved senior pets over the last few years: "People have been incredibly touched by the gifts. They have told me that it was comforting for them to know that another animal would be helped because of a donation made in their best friend's name."
Genevieve told me she knows how it feels, "I've had to say goodbye to my very special friends. It's unbearable. Yes, sympathy cards are thoughtful, but I feel a gift — even a small one — in a pet's name that goes towards helping other animals in need is a beautiful way to honour the best friend of someone you care for."
If someone you care about has lost their beloved pet and you want to show them you that you care and understand their loss, visit our Pet In Memoriam page.
If you have lost a pet and need some support to help you through it, consider joining the OHS Pet Loss Support Group.
Bruce Roney
President & CEO