November 17, 2023
What No One Tells You About Senior Pets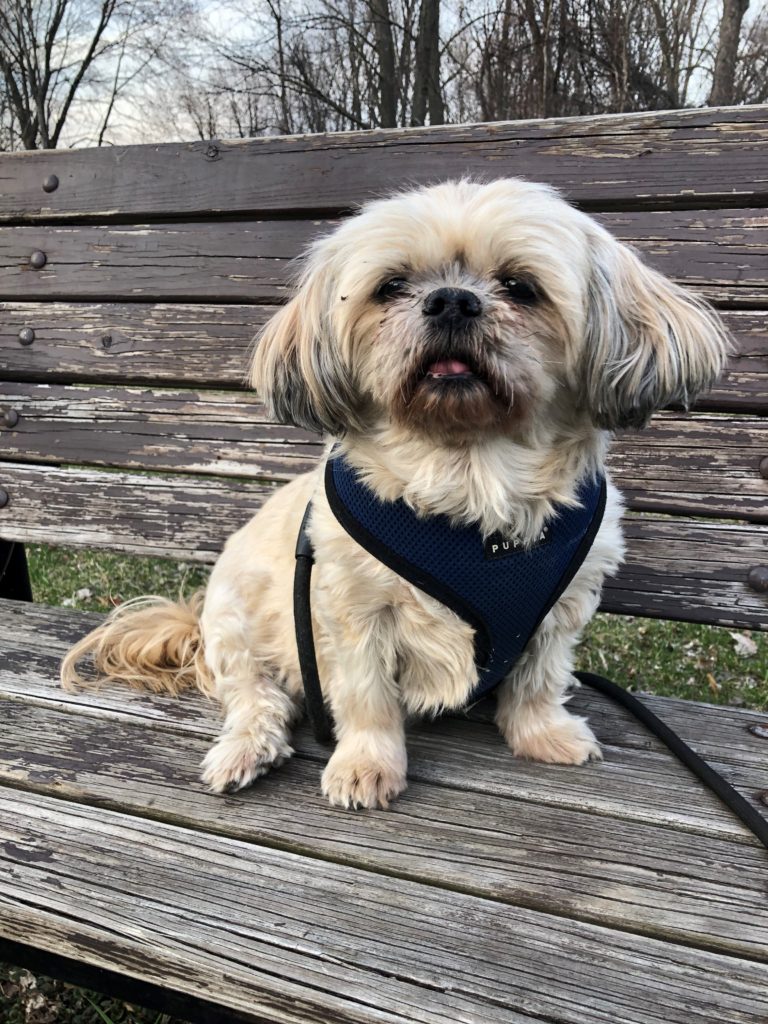 We had a sweet litter of puppies in our adoption centre this week — all adopted within a couple of days, of course. Puppies are wonderful, and I had to sneak in a quick cuddle with them while they were here. It's very obvious why puppies and kittens have no trouble finding forever homes, however I really want to tell you about the pets who are so overlooked, it's shocking. I'm talking about senior pets.
My old girl, Dixie, is about 13 years old now. She's stubborn, frequently feisty and suffers from the worst Fear Of Missing Out I have ever seen. But of all the words we have for her, "senior" is far down the list. And as we at the OHS like to say, "it takes a long time to get that sweet."
As a senior dog, Dixie's pretty calm these days, and more apt to snooze (snore) during Netflix time than to insist on playing. When I leave the house, I don't worry about coming home to chewed up shoes or carpets; like many older dogs, she doesn't feel the need to explore everything. With a busy work and home life, I probably don't appreciate enough how little demand Dixie places on our family. She's settled — we don't worry about her dashing away in pursuit of squirrels or other big adventures. She's just happy to be with us. Our walks these days are less cardio and more meditative strolls while she potters about, sniffing each blade of grass. She has, literally, taught me to stop and smell the flowers.
In November, humane societies across North America celebrate Adopt a Senior Pet Month. At the OHS, like most shelters, senior animals too often face the competition of younger animals who are seen as more desirable. I know that having a senior pet isn't for everyone, but if you're thinking of opening up your heart and home to a new companion, I hope you'll consider the benefits an older animal provides — and what a wonderful life you could give a senior pet who is too often passed over.
Please check out our adoptable animals and consider a sweet senior pet like Milo.
An older pet may be the perfect companion for you.
Sharon Miko President & CEO