September 26, 2019
We Have More Than a Moment for Seniors
For All They Have Given Us: Seniors and the Ottawa Humane Society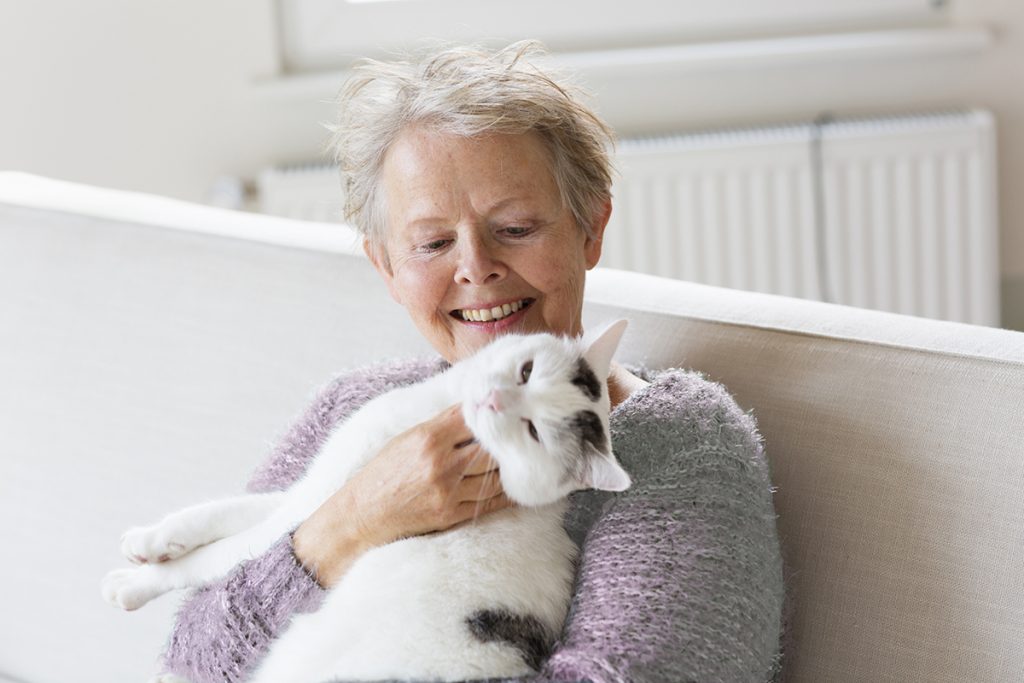 I meet a lot of people in my role at the Ottawa Humane Society. And because seniors are such ardent supporters of the OHS, a disproportionate number of the people I meet and talk to are seniors.
Many of the seniors I meet support the OHS because they remember the joy of a beloved pet. But many do not currently have pets, worried that a pet might outlive them, or outlive their capacity to care for a pet. This makes me a little sad because it seems to me that many of those I talk to really want a pet and perhaps need the companionship even more than they did in younger days.
At the OHS, we think that almost everyone's life can be enhanced by a pet, and so we have put or collective minds to reducing the barriers and worries for seniors.
One of our solutions was to launch our Cats for Seniors Program to match a senior cat—defined as over five—with a human senior. To promote the idea, the OHS offers a discount on the adoption fee. This program is win-win as the cat that is more challenging to adopt gets a loving home, and a senior gets a new companion. Older cats are more often quieter and more laid back than their younger cousins and less likely to climb the drapes than a rambunctious kitten—a major plus for many seniors. And, of course, an older cat is less likely to outlive a worried owner.
Another solution is our Pet Stewardship Program, whereby the OHS will care for the pet of an owner who has passed away or is incapacitated and find a new home for the pet, subject to the owner's instructions, and overseen in the long-term by the OHS. This can provide tremendous peace of mind for anyone who doesn't have a friend or family member who is willing and able to take on a dog or a cat should something happen.
For the more adventurous, there is the option of becoming an OHS foster volunteer. Instead of the long-term commitment to a dog or cat of their own, seniors can temporarily care for pets in their homes while the pet recovers from an illness, or otherwise become adoption-ready. Fostering may be the perfect solution for seniors who travel or are otherwise unable to make a long-term commitment to the responsibility of a pet.
And what if a senior is living in a retirement home or long-term care facility? The OHS has thought of those seniors too, through our Brightening Lives Animal Visits Program. In fact, since 1980 OHS volunteers have been visiting these facilities, bringing the joy of animal companionship to residents.
And to celebrate it all, and all that seniors bring to our lives, to the OHS and to our community, we host an annual Seniors' Day event at the OHS every September.
Bruce Roney
President and CEO