July 21, 2022
Top 10 Reasons to Work with the Ottawa Humane Society
I have enjoyed my 22 years at the Ottawa Humane Society so much, I'm surprised there's not a line up out the door of people wanting to work here. I was thinking that perhaps everyone doesn't know all the reasons why the OHS is such a great place to be. So, here's my top 10 list: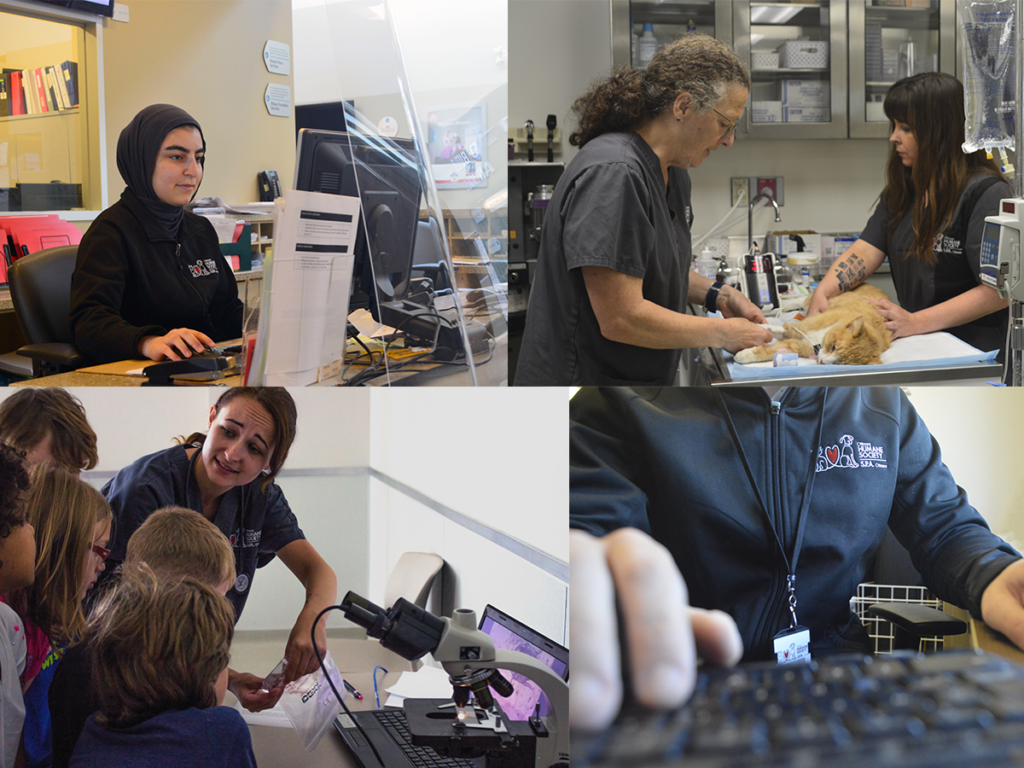 The OHS has competitive wages and is a living wage employer.
There are a lot of schedules: full-time, part-time and casual. So your work hours can be flexible to fit your life.
If you want to work full-time, you'll receive a comprehensive benefits package —including a pension plan — for you and your family.
We'll support your professional growth through professional development opportunities and educational bursaries.
We have 32 different programs and services and we believe in promoting from within, so you can further your career here.
You'll love our culture of safety, service, respect, communication, excellence, and diversity and inclusion.
The OHS is the only humane society in the country that is accredited by both Imagine Canada and Humane Canada, so you know you'll be working with the best.
You'll be working with an organization with a proud history. The OHS has been helping animals and our community for 134 years!
You'll work with a hard-working and committed professional team.
Most of all, you'll be making a difference. You'll help to save animals, while building a more compassionate community for everyone, both animals and people.
If I haven't convinced you yet or you're ready to take the plunge and join a team that makes a difference, check out the careers on our site!
Bruce Roney
President & CEO