June 28, 2018
This Canada Day: Is it The Perfect Storm?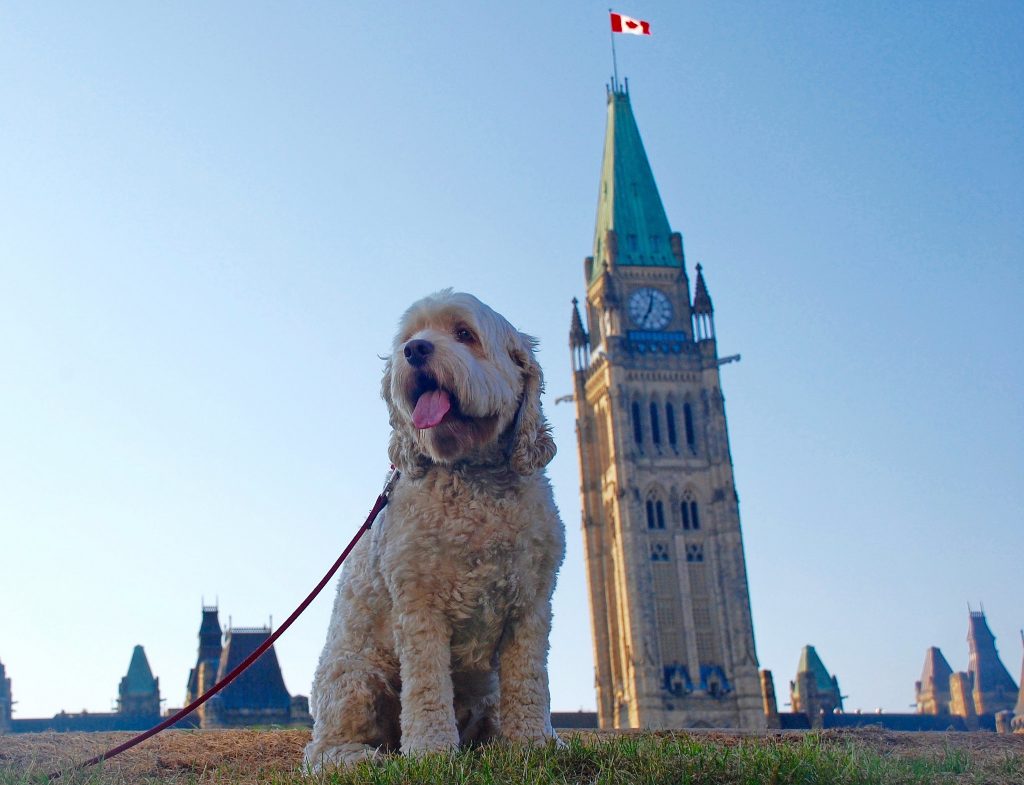 This Canada Day may prove to be the most dangerous in years for dogs. There are three reasons why this year, above others, is a perfect storm for canine suffering and even death.
The first reason is that any given Canada Day is already generally the busiest day of the year for the Ottawa Humane Society. This is because most dogs are terrified of fireworks. The family dog that in normal circumstances would not venture more than a few feet away from you, or would never bolt from her leash can be startled or terrified into running. The lucky ones are caught right away or end up safely in our shelter. The unlucky ones may be hit by a car or befall another terrible fate.
The second reason is the weather forecast. At writing, Canada Day is expected to be the hottest one in many years — possibly ever. Environment Canada is anticipating a high of 36 degrees, with humidex readings taking that temperature to an almost unheard-of mid-40s. Sadly, the long-weekend means that some people will take their dog to Canada Day festivities and too many will leave him in the car — with potentially deadly consequences.
The third reason is the OHS is no longer able to intervene with the dogs that are left in cars, since the OSPCA suspended our authority over a voting dispute. And the OSPCA is generally only available in Ottawa until 5 and only during the week.
Runaway canines, extreme heat, dogs left in cars with no effective community response: the perfect storm.
At the OHS, we are preparing by bringing in extra staff, and moving dogs into our adoption centre more quickly or into foster care faster to create more available shelter spaces. We are reaching out to our City partners in Bylaw and the Ottawa Police Services to brief them and seek their support.  We have contacted the OSPCA, who are mandated to protect animals. Their response: "The Ontario SPCA does not provide after hours services which includes weekends and statutory holidays to enforce provincial animal welfare legislation in the province of Ontario."
You can avoid the perfect storm for your precious pet by leaving her at home, in a cool spot with plenty of water.  And share this message with your friends and family so their best friend will be safe from the storm too.
Bruce Roney
Ottawa Humane Society