January 11, 2016
The Real Prizes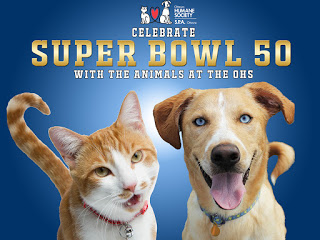 At the Ottawa Humane Society, we do a lot to try to get animals out of the shelter and into forever homes. A lot of the work is in bringing dogs and cats and our little critters back to health, vaccinating, sterilizing them, and caring for them while it all happens. But when they are ready for adoption, more work begins. We want to make sure when you are bringing an animal into your life, that you are bringing the right animal and that you are choosing a rescue from the OHS.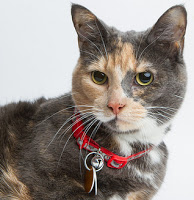 Lily, one of the many animals currently
waiting for a home at the OHS.
We need to promote adoption over purchase and we want our furry charges in homes, not a shelter. Our staff are pretty creative in this regard. This month is a tie-in with the upcoming 50th Super Bowl and the prize is pretty spectacular. Adopt this month and you could win a brand new 50 inch TV, free pizza for you and your friends to watch the Super Bowl, and a dog and a cat gift basket.
The real winners are, of course, the animals and their new families. The love and well-being that a pet can bring into your life is worth far more than a TV, no matter how big. And nothing means more to a dog or a cat than a forever home — that's the real prize.
Bruce Roney
Executive Director