January 21, 2016
The Perfect Match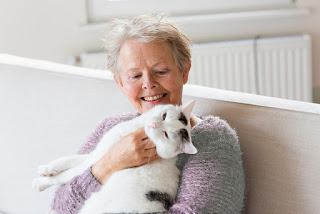 I have been really excited about the Ottawa Humane Society lately. There are a lot of things that we envisioned years ago finally coming to fruition. The West Hunt Club Shelter was one, of course, followed by many initiatives that were made possible by its realization: children's camps, dog obedience, cat behaviour seminars, open houses —there have been dozens of these, both big and small. A couple of years ago, I was hugely delighted to fulfill an old promise when we hired our first French humane coordinator, finally giving French and French immersion students access to our humane curriculum.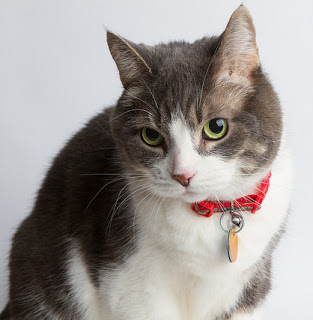 Another of my long-standing wishes has been to develop an adoption program targeting seniors. Over the years, many seniors have told me that they have been reluctant to adopt a pet, worried that the pet might outlive them or at least outlive their capacity to care for him. Some have recognized that the bundle of energy that is a kitten is overwhelming and simply not a good match. These seniors have love to give. They are responsible. And I know that a pet can improve their health and their quality of life.
The answer seemed like a no-brainer. We have older cats that need homes, and often wait much longer than the cute but rambunctious kittens. We have older people that could be a fantastic match. We need a program!
I am very happy to announce that, finally, this nearly ten-year-old dream is becoming a reality. We just launched our new Cats for Seniors program. We all hope to make some great matches between people with love to give and cats that are waiting for love. To learn more about the program, please visit www.ottawahumane.ca/adopt/cats-for-seniors-program.
Bruce Roney
Executive Director