February 6, 2020
The Numbers are Falling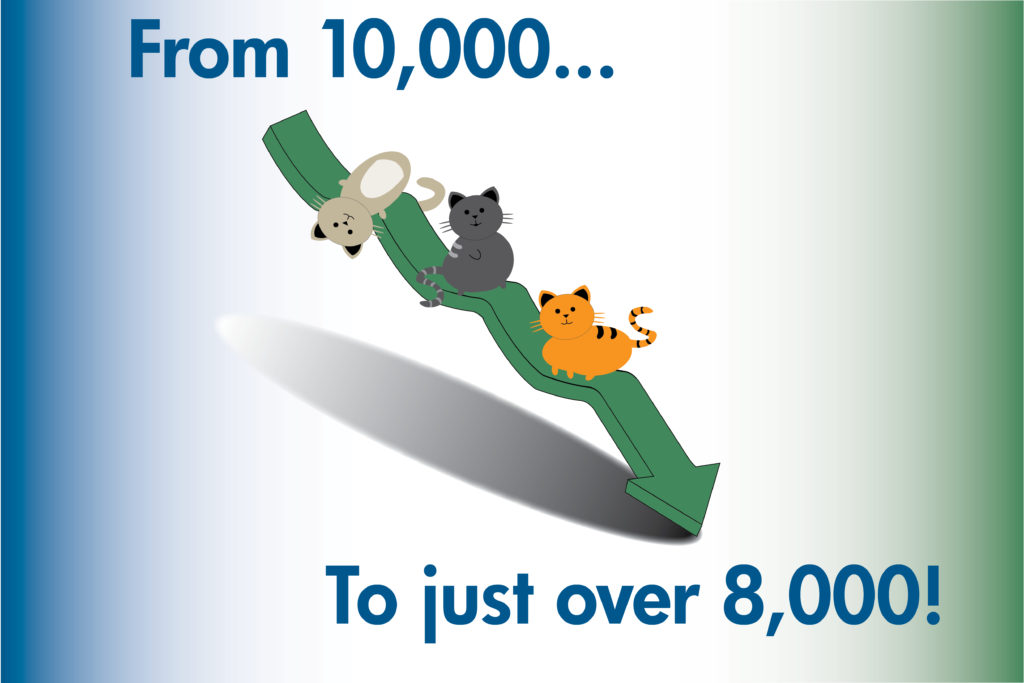 The eagle-eyed among you may have noticed a change to the phrase we use to describe the number of animals we care for each year here at the Ottawa Humane Society. Last year, the phase was "nearly 10,000." In 2020, the phrase is "over 8,000." That's because our animal intake has been slowly, but steadily, dropping. This is very gratifying. When I started work at the OHS close to 20 years ago, the phase was "over 12,000" and it was stuck there for a very long time, as it was at "over 10,000." And I know just 10 years before, it had been, "nearly 18,000" a number that far outstripped the OHS's ability to care for animals appropriately.
In fact, shelter intake is dropping across North America (with a handful of heartbreaking exceptions). The reasons are difficult to pinpoint with accuracy, but there is likely a combination of factors. Almost certainly, a greater responsibility among pet owners and changing views about having a pet are among the reasons. And in large part, we have Canadian and U.S. humane societies to thank for this. Our collective investment in educating children and youth about pet care and responsible animal ownership is finally paying off in reduced intake.
Locally, there is at least one additional factor. The OHS Mobile Spay Neuter Program surely has had an effect on feline intake. The program recently performed its 6,000th sterilization. Sterilizing animals in this number, animals that otherwise would be producing progeny and often over many generations, is bound to have a significant impact on the number of unwanted pets in our community.
I know that 8,000 is still too many lost and unwanted animals and I know that more and more of those 8,000 animals present greater, more complex, and more costly needs. But after witnessing so many years stuck somewhere between 10 and 12,000 animals needing care every single year, for me, 8,000 is something to celebrate.
Bruce Roney
President & CEO