August 25, 2022
The Animals Are Ready to Wiggle, Walk and Run. Are You?
We're so excited. We are just a month away from the Wiggle Waggle Walk & Run.
It's been three long years since Ottawa has been able to come together in-person, in real life, for a day of fun and excitement.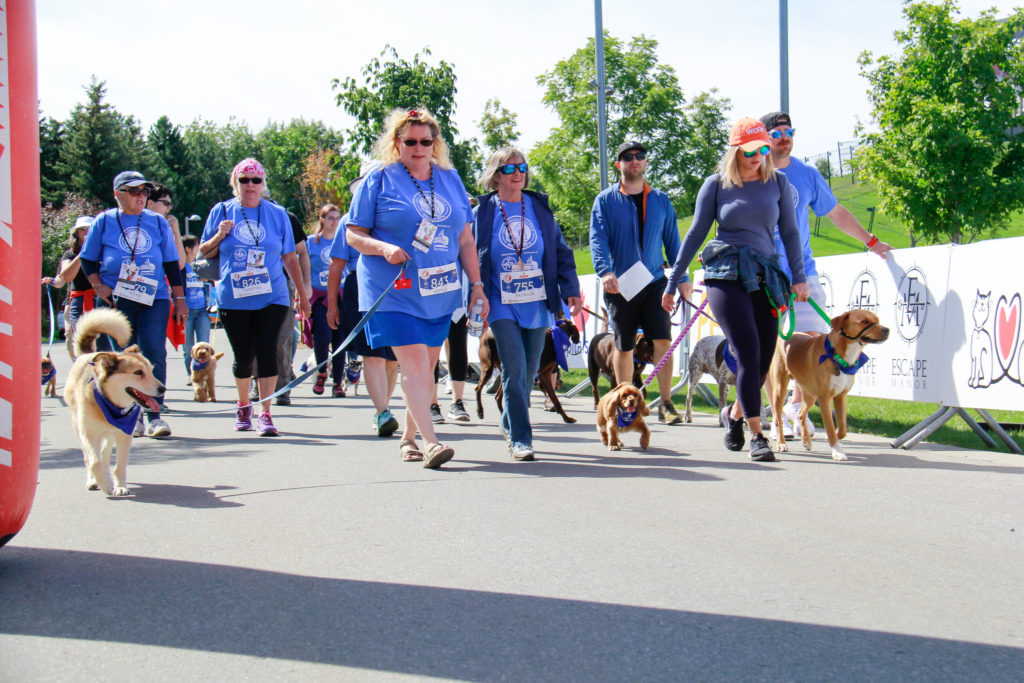 It's been three years since we've been able to get together with our family and friends to help animals in need.
It's been three years of missing you.
In these three years, many of us took in new, furry family members, or weren't able go out with our long-standing animal companions. The walk is a one-of-a-kind chance to get out with your pet and make new human and four-legged friends.
It's going to be a great day for all families. There will be fun zones for children and animals, walks and runs suitable for everyone, and best of all, dogs as far as the eye can see (seriously, there are going to be so many dogs).
We caught up with Bonnie Jansen, a team captain who is just as excited as we are to get back out there for the animals. Bonnie says, "The walk is a good healthy way to connect with friends, animals and nature. Animals have no voice of their own, no social safety net and very few rights under the law. The OHS relies on donations from us to continue to operate and I am compelled to be part of the community that helps them out."
The Wiggle Waggle Walk & Run is happening on Sept. 25 at Lansdowne Park in the heart of the Glebe. We can't wait to see you there. Please sign up to be a part of this unforgettable day, and collect pledges to give second chances to animals in need.
The walk is almost here. The only thing that's missing is you.
OHS 2022 Wiggle, Waggle, Walk & Run Team