FINDING YOUR LOST CAT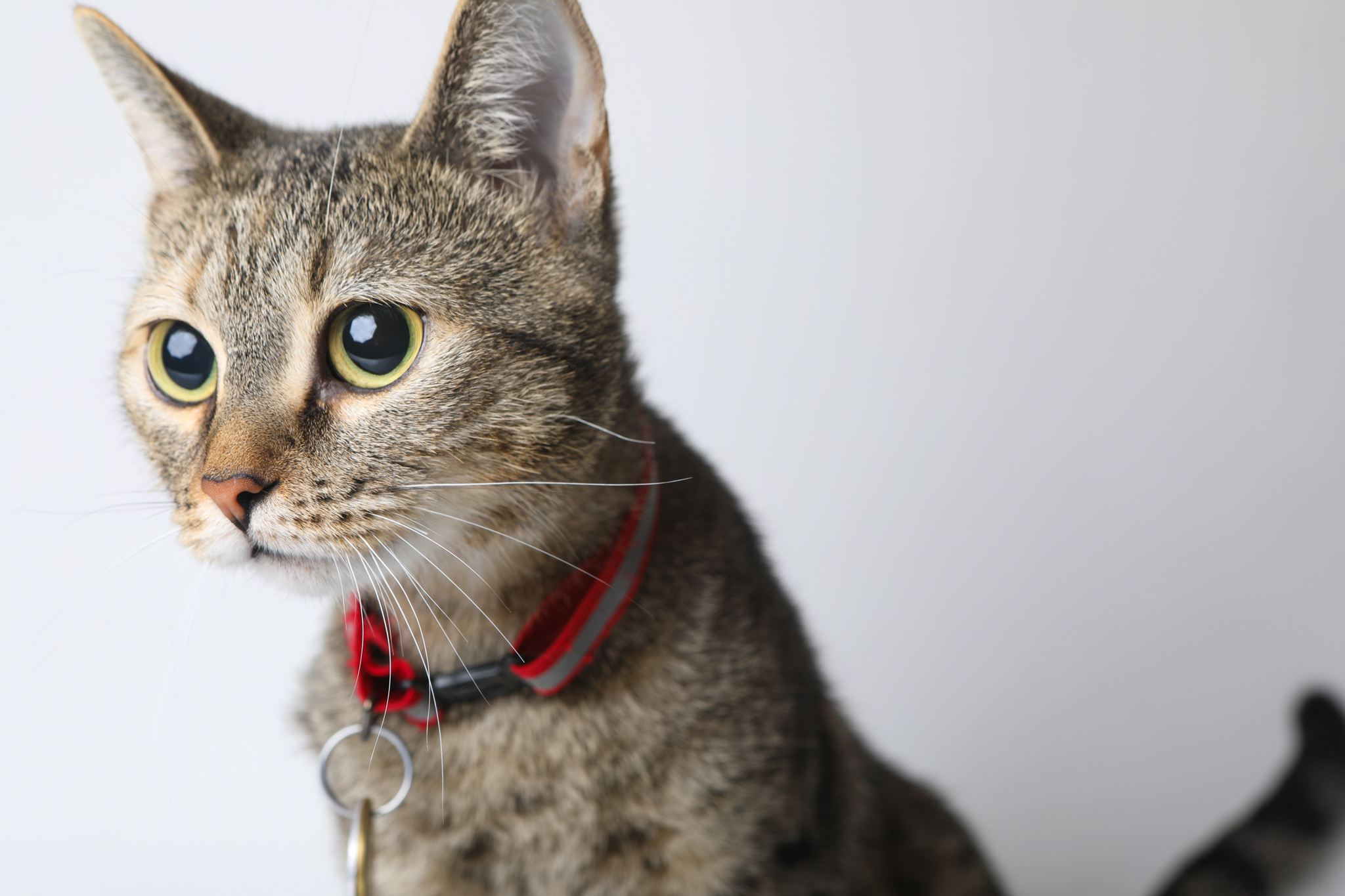 An appointment is required to bring in a found animal or to claim a lost pet. If you have found an animal, please contact us at 613-725-3166, ext. 221 to schedule an appointment.
If the animal is in distress, call 311 immediately.
To claim a lost pet, please contact us at 613-725-3166, ext. 223 to make an appointment.
Kitty strayed? A physical search for your cat increases the likelihood that you will find her.
If your cat was just lost, the good news is that cats are often found nearby. Cats generally hide when they are lost. They like to stay in the area they're most familiar with. A recent study showed that 75% of cats were found within a 500 metre radius of where they got lost! This is especially true of cats that don't normally go outside, as they're more likely to be terrified by being outside to begin with.
Immediate steps to take of your cat has just gotten lost:
Right away, physically search the immediate area.

If your cat is an indoor-only cat, and you aren't sure he has gotten out of the house, search EVERYWHERE in the house first. You may want to set a live trap in the house with a tasty treat in it—making sure you're checking it every few hours.
Look outside in hiding spaces, like sheds, and under porches and bushes: nine times out of ten, cats will be found hiding, not wandering down the street. They will not come when you call them and may be startled by loud noises. Use a flashlight for darker spaces, and be quiet and move slowly as you search to avoid startling the cat. If you do see him, approach slowly. Use treats to lure him, or cover him with a towel to contain him.
Talk to your neighbours: knock on doors, ask them to keep an eye out and to check their garages and sheds, and ask if you can look in their backyard.
If you haven't found your cat right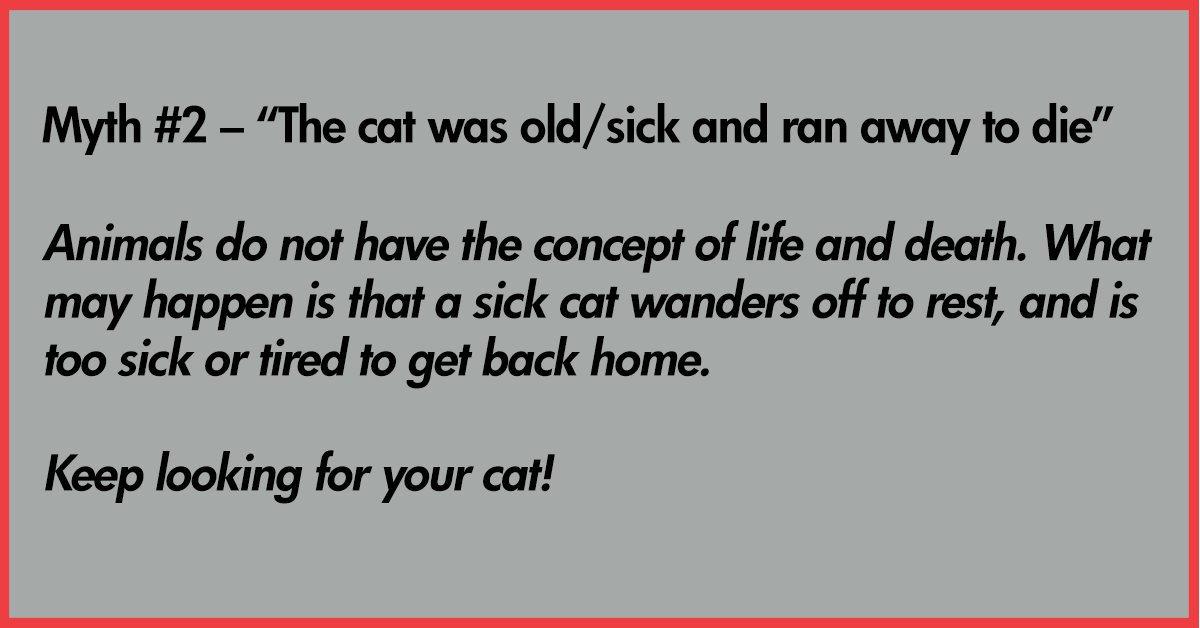 away, or he has already been missing for a while, take aggressive actions immediately: conduct an extensive search, and let everyone know he's missing.
Advertise your missing cat:

Submit an online Lost Report to the Ottawa Humane Society, or email us. You absolutely must still come down to the shelter…we receive thousands of lost reports every year. We'll do our best to help you, but finding your lost pet is your responsibility.
Submit a Lost Report with other online groups, including Ottawa and Valley Lost Pet Network and Kijiji.
Advertise your lost pet through all of your social media.
Create a Lost Pet poster, and post it everywhere on streets around where your cat went missing. Put it in people's mailboxes and post it at local businesses and veterinarians in the area. Include a reward—it encourages people to look.
Put a "Lost Cat" sign on your lawn, with a very brief description.
Report your lost cat to your microchip company.
Report your lost cat to your veterinarian.

Conduct an extensive search of your neighbourhood or area your cat went missing.

Search at dusk and dawn, when most pets are likely to be found.
If you can, search with someone else—if you find your cat, he may be easier to catch with someone else there.
Bring tools with you: flashlight to check in dark spaces, a carrier in case you find him, a towel to contain him if he's fractious, some food or his favourite treats to lure him.
If someone has sighted your cat, you may need to set a live trap. Even some of the friendliest indoor cats will display aggressive behaviour once removed from their "territory". This may mean your cat won't respond to you. He could even shut down and starve himself. Never leave a live trap set unless you can check it at least every few hours.

Contact the Ottawa Humane Society regularly

The OHS holds stray animals on behalf of the City for three full days (not including day of entry).
Our staff will guide you through the process of searching for your cat.
Call often! Just because you lost your cat yesterday, he may not arrive at the shelter for several days, weeks, or months! Don't stop looking.